Skip to content
Skip to navigation menu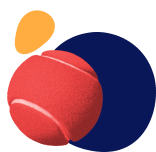 Search for food, toys, supplements, etc.
We've got everything you need for a healthy, enthusiastic cat or dog!
Dog Wormers
At MedicAnimal we know how important worming is for dogs and puppies. That's why we offer an extensive range of worming treatments to suit your pet. It is essential for you to look after your dog's worming, ensuring that their health will not be in danger from untreated worm problems. A dog can easily pick up worms from other animals, food, or even infected areas. MedicAnimal cares about your dog's quality treatments with dog wormers. Check out our wider selection of dog fleas, ticks and wormers, as well as our variety of household treatments to protect the whole family's hygiene.
If you are unsure about what worming product to use, visit our helpful guide for additional information on the different types of treatment available.