Skip to content
Skip to navigation menu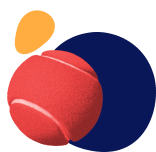 Search for food, toys, supplements, etc.
We've got everything you need for a healthy, enthusiastic cat or dog!
Understanding worming treatments for dogs and 4 alternatives forms of de-worming your dog
Dog owners often avoid worming their dog. This is often due to the perceived stress involved in administering the drug, and the concern that the dog will realise what you are trying to do and run away. Some may be anxious about the best way to administer a tablet.
It is recommended to worm dogs once every three months. These parasites are very common, and if left untreated not only can cause health problems in the dog, but can also be passed on to vulnerable children and adults and cause various complications.
Fortunately, there are a wide variety of wormers available for you to try. This means you can see which one your dog prefers. It is also advisable that you ask your veterinarian to show you the most effective way of administering the treatment.
In recent years far tastier worming products have arrived on the market, making administration easier.
Worming treatments are available in:
· Flavoured and chewable tablets
· Liquid suspension form (recommended for puppies)
Some spot-on monthly parasite control treatments will contain anti-worming properties. However, owners must be aware that most spot-on treatments will not provide the same level of worm control as traditional all-wormers.
If you find your dog does not react well to a specific worming method, keep trying alternatives until you find one your dog likes.
There are also a few tricks which may help:
1. Crushing the tablet and mixing it with food
2. Disguising the medicine in a treat
3. Using a pill giver
4. Following the treatment with a treat (such as a piece of meat) to encourage the dog to swallow
Puppies should be trained from an early age to be comfortable with swallowing tablets. You can train your dog by using vitamin tablets with dog treats inside or use specific treats designed to aid in the administration of tablets.