Skip to content
Skip to navigation menu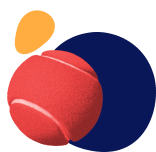 Search for food, toys, supplements, etc.
We've got everything you need for a healthy, enthusiastic cat or dog!
Understanding rehabilitation diets for dogs
When your dog is recovering from illness or surgery it is important to feed a food that is designed to support rapid healing and immune system. Rehabilitation diets are designed to fulfill your dog's special nutritional needs. They should be fed as advised by your veterinarian surgeon. It is usually advisable to feed little and often, dividing the daily amount into several portions.
Conditions requiring rehabilitation diets
Rehabilitation diets are formulated to provide nutritional support for the debilitated, stressed or traumatised dog or for those with high energy needs. They can be used in the following circumstances:
Anorexia (failure to eat)

Malnutrition (where too few calories are consumed over a sustained period)

Inability to eat due to mouth or throat problems

Stress following surgery, injury or ill health

Pregnancy, lactation, growth
Nutritional structure
Proteins are the major building blocks in the repair process and are important in maintaining the immune system, which helps your dog to fight infection. Protein requirements of the convalescing dog are usually higher than for the normal healthy dog.
Fats and carbohydrates are excellent sources of energy, which is needed in larger amounts than normal for repairing the tissues affected by illness, injury or surgery and to fight infection. Increasing the fat level of the diet provides a more 'concentrated' food so your dog can receive the higher levels of energy and nutrients needed in a smaller amount of food. Fat and omega 3 fatty acids in particular help to avoid post surgical complications and help to manage inflammation.
Certain minerals and vitamins are important in the healing process. Diets designed for convalescence must have the correct balance of minerals and vitamins to avoid the depletion of body stores and provide those needed for the period of recovery. Zinc and potassium are added to improve wound healing.
An increased protein level promotes restoration of lean body mass and increases palatability during the postoperative period.

Omega-3 long chain fatty acids help maintain joint mobility, skin health and digestion.

Chondroitin hlps slow the breakdown of joint cartilage (especially important in the older patient).

Glucosamine stimulates the production of the components of joint cartilage.

Designed for small feeding volumes but high energy content

texture facilitates syringe feeding and tube feeding

Hospitalised dogs often have a decreased appetite and weight loss. The high palatability of rehabilitation diets stimulates their appetites.

The synergistic antioxidant complex (vitamin E, vitamin C, taurine and lutein) helps neutralise free radicals produced during body metabolism and promotes good health of the immune system.

high energy concentration

Highly digestible ingredients compensate for the decreased activity of intestinal enzymes, ensuring enough nutrients can still be absorbed by the patient.
Key Benefits
Concentrated nutrition to allow for small feeding volumes

Highly palatable and digestible

Supplemented with B-complex vitamins

Enriched with an optimum antioxidant complex
Diets available
Royal Canin Veterinary Diet Convalescence Support
A complete dietetic feeding stuff intended for dogs & cats for nutritional restoration during convalescence.
Royal Canin Vet Clinical Early Convalescence Support Wet
To be fed to dogs suffering from the following: anorexia, malnutrition, inability to eat, post-surgery, pregnancy, lactation or growth.
Royal Canin Veterinary Clinical Rehydration Support Instant
Rehydration Support Instant provides oral fluid replacement which may be beneficial in the following cases: acute diarrhoea, post-surgery, moderate vomiting, parenteral/ enteral food transition, moderate dehydration.
Hills Prescription Diet Canine / Feline A/D
Intended for the nutritional management of dogs recovering from serious Illness, accidents and surgery. Both dogs and cats can undergo significant changes when faced with a serious illness, injury or surgery. They may have trouble maintaining natural defences and sparing lean body mass (in other words, they may be losing body weight from muscle or organ tissue), which can affect their recovery. Prescription Diet Canine a/d has been specifically formulated by veterinarians to be fed to dogs with certain debilitating conditions. These conditions can be affected by the lack of key nutrients and digestible energy.
Hills Prescription Diet Canine I/D was developed to help manage GI disorders in dogs, such as flatulence, diarrhoea (small intestinal- and certain large intestinal diarrhoea), pancreatitis and gastric disorders.
Eukanuba Veterinary Diet Dog Weight/Diabetic Control
Promotes ideal body weight and helps nutritionally manage diabetes mellitus. Eukanuba Veterinary Diet Dog Weight / Diabetic Control is a dietetic complete dog food intended to regulate glucose supply. This contains a special carbohydrate blend, releasing glucose slowly, and other ingredients that help to manage glucose metabolism.
This article is intended as a guide only. Always follow your vet's instructions regarding your dogs feeding requirements.