Skip to content
Skip to navigation menu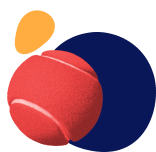 Search for food, toys, supplements, etc.
We've got everything you need for a healthy, enthusiastic cat or dog!
Understanding obesity diets for dogs
On average almost 50% of UK owned dogs are overweight or obese which can be detrimental to their health, causing joint problems and diabetes. By keeping your dog at his ideal weight you can improve his health and increase his life span.
Dogs with the following conditions often benefit from weight management diets due to their low fat and carbohydrate content and high protein and fibre:
Fibre responsive diseases, such as diabetes mellitis

Lymphangiectasia

Hyperlipidaemia associated with excess weight

Diabetes mellitus

Constipation
In addition, weight loss for most dogs should involve exercise such as walks or runs to increase energy consumption. If your dog is in poor health, or elderly, check with your veterinary surgeon before making a sudden increase in the amount of exercise.
Key benefits
Reduced fat content helps to avoid weight gain by reducing the calorific intake. The body then has to use stored body fat to meet energy needs, resulting in weight loss.

High protein content helps reduce loss of muscle mass

A low carbohydrate intake lowers blood glucose levels

The high soluble fibre content increases the volume of stomach contents and promotes satiety (reducing the feeling of hunger) by delaying stomach emptying. Soluble fibre slows the release of insulin into the bloodstream and improves glycaemia control in diabetic dogs.
Nutritional structure
The synergistic antioxidant complex helps maintain healthy DNA, promotes health of the immune system and neutralises free radicals.
High mineral and vitamin concentration compensates for the effect of energy restriction ensuring an appropriate nutritional supply.
Chondroitin sulphate and glucosamine help to maintain normal mobility in the highly stressed joints of obese dogs.
Essential fatty acids (Omega 3 and omega 6) and trace elements promote a healthy skin and shiny coat.
L-carnitine increases conversion of fat to energy which helps to maintain a lean body mass.
Diets available
Royal Canin Vet Clinical Canine Obesity Management Canine
By providing low fibre, controlled energy and increased protein, Royal Canin Veterinary Clinical Obesity Dog is an effective weight loss food. Royal Canin Veterinary Clinical Obesity Dog (DP 34) does not increase dietary fibre levels, therefore, will not reduce palatability, will not increase faecal output, and will not increase digestive disturbances.
Royal Canin Veterinary Diet Satiety Support Weight Management
A weight management diet that helps dogs achieve their target weights whilst eating a normal volume of food and without unnecessarily feeling hungry. High in protein, soluble fibre, minerals and vitamins, but low in calories. It is perfectly balanced to help dogs meet and maintain their perfect weight.
Royal Canin Veterinary Clinical Weight Control Canine Dry
For dogs prone to obesity: weight maintenance (obesity stage 2) following a weight loss program (obesity stage 1).
Eukanuba Special Care Restricted Calorie
This formula utilizes the Eukanuba Optimum Body Approach for trimming fat and maintaining muscle, and promotes gradual, sensible weight-loss. Restricted-Calori is the ideal weight-loss formula for obese dogs
Hills Prescription Diet Canine r/d was designed specifically for the management of dogs that are overweight or obese. Its low fat, reduced calorie, high fibre formula helps dogs lose weight while helping them feel full, it has the highest levels of L-carnitine of any therapeutic weight loss food to help burn fat while increasing lean muscle mass.
For the Nutritional Management of Obese Prone and Slightly Overweight dogs and dogs with Fibre Responsive Diseases.
This article is intended as a guide only. Always seek veterinary advice regarding the diet of your dog as they will be able to recommend the best option for your dog's nutritional needs.