Skip to content
Skip to navigation menu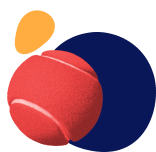 Search for food, toys, supplements, etc.
We've got everything you need for a healthy, enthusiastic cat or dog!
Travel tips for a stress-free holiday with your pet
The summer holidays are here again, and at this time of year the team at MedicAnimal are often asked what owners need to do to make a travelling as easy as possible, for both the pet and themselves. Whether travelling abroad or within the UK, there are a number of things that you can do to ensure that the trip is as relaxed and comfortable as possible for both you and your pet.
Follow these simple tips for your most relaxed and enjoyable holiday ever!
1. Book in to visit your vet. Whether travelling abroad or closer to home, make sure your pet is up to date with any vaccinations or preventative treatments, such as flea and worm preventatives, that might be necessary, and that all the correct documentation is completed and ready to go. The implementation of the Pet Passport Scheme in recent years has meant that more and more people are choosing to take their pet on holidays with them. The requirements for travel to each European country is subject to frequent change, so check here for the most up-to-date information on exactly what you need to do in the lead-up to your holiday.

2. Consider using a crate. It provides effective, but comfortable restraint for your pet, and also a safe and familiar place for the pet to rest whilst you are away. It also folds away for easy storage when not in use. Dogs need to be able to stand, turn around and stretch, so the size of crate you need depends on the size of your dog.
3. If a crate is inconvenient for reasons of space, then make sure you invest in a good quality pet harness. This will help your pet secure, should you be unlucky enough to be involved in an accident, and will prevent them from moving about inside the car and distracting the driver.
4. Trim toenails before you go, avoid snags and injuries, especially if you are using a crate.
5. Carry plenty of water with you. A collapsible or non-spill bowl also provides a safe-saving way to make sure your pet doesn't become dehydrated.
6. If your dog is a nervous traveller, it is advisable to do short trips prior to the holiday so that your dog becomes accustomed to travelling in a car. There are also lots of natural products to help keep your dog calm.
7. Make sure you feed your dog at least 4 hours prior to departure, to minimise motion-sickness. If your pet suffers from severe motion sickness speak with your vet. Treatments are available, but only on prescription.
8. Be sure to pack any medications, supplements or special foods that you pet will need.
9. Include a first-aid kit for your pet
10. Make sure you stop often to allow your pet to exercise, go to the toilet and have a drink.