Skip to content
Skip to navigation menu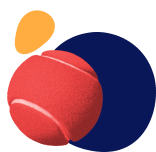 Search for food, toys, supplements, etc.
We've got everything you need for a healthy, enthusiastic cat or dog!
Top 10 tweets of Pet Month!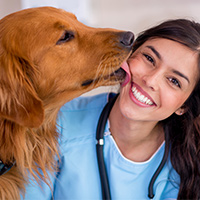 This April, it's been National Pet Month in the UK – a chance for veterinarians, pet lovers and animal charities to spread the word about responsible pet ownership, as well as celebrate the very special relationships we have with our pets! As part of National Pet Month, lots of animal-related organisations have been tweeting with the hashtag "Wewishyouknew", to highlight specific issues which vets wish the general population of pet owners were more aware of. We've put together our top 10 best tweets about pet ownership, which are well worth a read…



1. Vaccinations
#Wewishyouknew vaccinations protect against deadly diseases & reactions are very rare > https://t.co/dRDALo8JFf #5petneeds pic.twitter.com/46H7okUxvr

— BSAVA (@thebsava) April 24, 2017

2. Common Pet Poisons
#Wewishyouknew many household items & human foods are poisonous to pets. Don't watch & wait, contact vet https://t.co/RneX5n5gfn #5petneeds

— RSPCA (@RSPCA_official) April 23, 2017

3. Pets are Animals!
#Wewishyouknew pets are animals, not mini humans! #5petneeds pic.twitter.com/1j1eo76hRe

— BVA (@BritishVets) April 21, 2017


4. A Healthy Weight
#Wewishyouknew weight loss can make a huge difference to the mobility & happiness for obese pets https://t.co/aEz1aCbStN #5petneeds pic.twitter.com/xu3zeYsxrf

— BVA (@BritishVets) April 1, 2017


5. Better Safe than Sorry
#Wewishyouknew if your animal is sick you should phone a vet. No one will laugh at you if it turns out to be nothing

— BVNA (@bvnauk) April 12, 2017


6. Breeds and Breathing Issues
#Wewishyouknew the breathing difficulties suffered by flat-faced dogs and cats are not normal but a welfare concern #5petneeds @BritishVets pic.twitter.com/a1G403md7V

— Blue Cross (@The_Blue_Cross) April 3, 2017


7. Update your Microchip
#Wewishyouknew microchip information needs to be updated every time you change mobile number or address #5petneeds

— BVNA President (@BVNAPresident) April 6, 2017


8. Welfare for Rabbits
#Wewishyouknew rabbits need space to run and jump, and a companion to spend time with #5petneeds

— The Veterinary Nurse (@TheVetNurseJnl) April 21, 2017


9. Beware of Google
#Wewishyouknew just because you read something about pet health on Google does not mean it's true #5petneeds https://t.co/vs7AXMDReG pic.twitter.com/1OSwRKzeZ2

— BVA (@BritishVets) April 13, 2017


10. Benefits of Neutering
#Wewishyouknew neutering your pet can prevent them from developing problem behaviours. Read more here: https://t.co/9jjHcWRgIE #5petneeds

— PDSA (@PDSA_HQ) April 19, 2017