Skip to content
Skip to navigation menu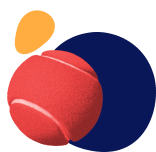 Search for food, toys, supplements, etc.
We've got everything you need for a healthy, enthusiastic cat or dog!
Setting up a hutch: The Importance of environmental enrichment for guinea pigs ferrets and rabbits.

Companionship
The widespread practice of keeping rabbits and guinea pigs together is not recommended. Rabbits should be kept with other rabbits or humans, guinea-pigs should be kept with other guinea-pigs and ferrets are best kept with other ferrets and benefit from human company.
Rabbits are social animals but care must still be taken when introducing other rabbits or animals, if more than one rabbit is going to be kept together then both must be neutered, the best combination is male and female, but brothers or sisters will live together, providing they have never been separated.
Females guinea-pigs can be kept together or in groups, and two males may also live together. An adult male can be introduced to a very young male i.e 4 - 10 weeks, but you cannot put together two adult males of a similar age, as they will fight for dominance. A male and female will obviously produce more guinea pigs, however males can be castrated from 5 months of age, and then they can be kept with females.
Water
A constant supply of fresh, clean drinking water in a drip feed bottle with metal spout is one of the best ways of providing clean water intake as this prevents the water from becoming soiled and undrinkable. Always make sure it is full and the spout is working correctly.
Food
The two most important factors of the rabbit diet are protein and fibre. As with any diet it must be balanced - too low an intake of fibre will cause very serious digestive problems and diarrhoea. Any changes to the balance of protein and fibre within the diet may also cause health problems. Rabbits should be fed a mixed diet of grass, rabbit pellets, apples, carrots, dandelions and a good quantity of hay. The rabbit has a complicated and unique digestive system which has evolved to make sure the rabbit can obtain the most from its natural food supplies.
Guinea-pigs should be fed twice a day, with a mixture of meadow hay, greens, pellets, washed fruit and vegetables. They can eat a wide variety of food. They should be given good quality hay to wear their teeth down and fresh food (preferably twice a day). This is because they cannot produce their own vitamin C. A Guinea pig will rarely eat food that is harmful to it. Potato should not be given; and lettuce and apples should only be given in small quantities. Apples can cause ulcers in the mouth, lettuce can cause diarrhoea. Guinea pigs also enjoy a variety of wild plants, the more common ones being dandelions, shepherd's purse, plantain and chickweed - and of course grass. Any fruit or vegetable should be clean and fresh. Grass clippings from the mower should not be fed as they rapidly heat up and ferment.
Ferrets should be fed a diet of complete dried food supplemented with raw or cooked meat if desired. Meat should not be solely fed as it does not meet all their nutritional requirements.
Home
Rabbits and guinea pigs will be happy in a large weatherproof hutch kept off the ground and out of direct sunlight and strong winds. The hutch should be moved to an indoor area or porch in cold weather. Many hutches sold in pet shops are too small. The minimum hutch size for two small rabbits is 150cm x 60cm floor space, by 60cm tall. For two large rabbits this should be at least 185cm x 90cm floor space, by 90cm tall.
The Rabbit Welfare Association (RWA) and the largest rabbit rescue in the UK, 'Bobtails Rabbit and Guinea Pig Rescue' state that any rabbits hutch should be long enough for the rabbit to take at least 3-4 hops without bumping it's nose on the end, to stand up on its back legs (an important part of normal behavior) and periscope their surroundings. The rabbit hutch should be tall enough to allow rabbits to do this without being hunched over or folding its ears against the roof. The RWA is calling for all manufacturers to build bigger hutches and recommend that hutches should be constructed no less than 5ft x 2ft x 2ft and should be supplied with either a run or regular access to an exercise area.
· 'Rabbit Welfare Association' minimum hutch size of 5ft x 2ft x 2ft, for two small breed bunnies.
· The very minimum requirement for two guinea pigs is 36"x18"x18"
Guinea pigs usually live in hutches outside, but can be kept in indoor cages. Those that live indoors tend to be friendlier as they are more integrated into the family. If the Guinea pigs are housed outside over the winter period the hutch must have plenty of hay for them to burrow in, and it will be necessary to cover the hutch at night to keep it warmer.
A ferret needs a large home that is kept up off the ground, in an open shed or indoor area out of direct sunlight and strong winds.

Bedding
Rabbits and guinea pigs require a clean layer of dust extracted wood chippings or a biodegradable litter (to avoid respiratory problems) on the floor of their home; often a layer of newspaper underneath the bedding is a good way of soaking up the urine and providing warmth. Plenty of soft hay, which should be shaken to remove the seeds, or shredded paper is great for bedding and burrowing. Hay is preferable to straw as straw can injure their eyes.
A ferret will enjoy a very deep layer of wood chippings and lots of hay or old clothes to use for bedding.

Exercise
Rabbits require access to a large, safe grassy area in order for them to graze. Rabbits burrow, so ensure the enclosure is sunk into the ground, escape-proof and safe from predators
In the summer the guinea pigs can be put out in runs on the lawn as they make excellent lawn mowers! (However, if you have treated your grass recently, your guinea could ingest poisons, so do be aware). In the cold weather an indoor run is suitable.
Cleaning
Their home should be cleaned and tidied every day and bedding changed weekly.
Toys
Unlike rabbits guinea pigs do not usually play with toys. What they do like are places to hide and tunnels to play in. Cardboard boxes are ideal as they can be discarded when soiled. Cut holes on all four sides of a box and watch your guinea pigs play. Plastic pipes that are used for drainage are excellent toys. One way to interest your guinea pigs is to thread a carrot, apple or baked bread on a string and hang it on the cage. Remember guinea pigs do not climb so do not hang it too high, just enough to make them work at it.
A gnawing block to wear down long teeth is recommended for rabbits and guinea pigs. Ferrets like toys to play with such as cardboard tubes and wooden cotton reels.
Ventilation & Temperature
As a general guide the aim should be to achieve a temperature range of 10°C - 20°C. Ventilation should at all times be adequate to provide sufficient fresh air for the rabbits. In particular accumulations of ammonia, hydrogen sulphide, carbon dioxide, carbon monoxide and dust should be avoided.
| | | | |
| --- | --- | --- | --- |
| | Rabbits | Guinea-Pigs | Ferrets |
| Companionship | To be with other rabbits or humans. The widespread practice of keeping rabbits and guinea pigs together is not recommended. | To be with other guinea pigs. The widespread practice of keeping guinea pigs and rabbits together is not recommended. | to be with other ferrets and to have human company |
| Water | A constant supply of fresh, clean drinking water in a drip feed bottle with metal spout. | | A constant supply of fresh, clean drinking water in a drip feed bottle with a metal spout |
| Food | A mixed diet of grass, rabbit pellets, apples, carrots, dandelions and a good quantity of hay. | Feeding twice a day, with a mixture of meadow hay, green stuff, pellets, washed fruit and vegetables | A diet of complete dried food supplemented with raw or cooked meat if desired. Meat should not be fed solely as it does not contain all their nutritional requirements. |
| Home | A large weatherproof home off the ground, out of direct sunlight and strong winds. Move to an indoor area or porch in cold weather. Many homes sold in pet shops are too small. | A large weatherproof home kept off the ground, out of direct sunlight and strong winds. It should be moved to an indoor area or porch in cold weather | A large home that is kept up off the ground, in an open shed or indoor area out of direct sunlight and strong winds. |
| Size requirements | The minimum hutch size for two small rabbits is 150cm x 60cm floor space, by 60cm tall. For two large rabbits this should be at least 185cm x 90cm floor space, by 90cm tall. | The very minimum requirement for two guinea pigs is 36"x18"x18" | |
| Sleeping Area | A separate covered sleeping area for each animal. | A separate sleeping area for each animal inside the home | Separate areas inside their home. |
| Bedding | A clean layer of wood shavings and plenty of hay or shredded paper for bedding. | A clean layer of wood chippings on the floor of their home and plenty of soft hay for bedding and burrowing. | A deep, clean layer of wood shavings on the floor and plenty of fresh meadow hay or old clothing for bedding. |
| Exercise | Daily exercise in a large, safe grassy area. | Daily exercise in a grassy area safe from predators and an indoor run in cold weather | A very large, secure area to play in. |
| Safety | Rabbits burrow, so ensure the enclosure is sunk into the ground, escape-proof and safe from predators. | | |
| Cleaning | Their home to be cleaned every day and bedding changed weekly. | Their home to be cleaned every day and bedding changed weekly. | Their home to be tidied every day and thoroughly cleaned every week. |
| Toys | A gnawing block to wear down long teeth. | A gnawing block to wear down long teeth. | Toys to play with, like cardboard tubes and wooden cotton reels. |