Skip to content
Skip to navigation menu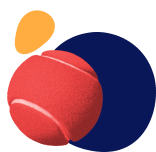 Search for food, toys, supplements, etc.
We've got everything you need for a healthy, enthusiastic cat or dog!
You have setup the following Repeat Order:
Sanicat Kitty Friend Clumping Cat Litter
Sanicat Kitty Friend Clumping Cat Litter
Sanicat Kitty Friend Clumping Cat Litter
Back in stock notification
Sanicat Kitty Friend Clumping Cat Litter
Sanicat Kitty Friend Clumping Cat Litter
Enter your name and email address below then select which items you would like to be notified of when available.
Customer reviews
Product reviews are filtered by language.
The following reviews are available in English.
non clumping

Agreed the last batch was much whiter than the usual off grey and does not clump. I hope Sanicat get this sorted or we shall stop buying it.

New Formula DOES NOT CLUMP!!

I have been buying this cat litter for years, long before it was called Kitty Friend or even Sanicat. However, the latest batch is dreadful! It absolutely does not clump and consequently you have to use loads of it as you can't just remove the clumped parts each day. It should not be sold as clumping when it clearly isn't... what a waste of money!! I hope previous reviewer is correct that Sanicat have now reverted to original formula otherwise I will not be buying again.

Not Clumping

I contacted Sanicat re this new, non-clumping formula. They admitted that, due to shortages, it was sourced from several mines. They said that following multiple customer complaints they would be reverting to the original source. That's all very well but do they not test this litter before they brand it as 'clumping'. I've been buying clumping litter for 14 years. This is the worst. Breaks up when scooping and consequently leaves a dreadful smell in the litter trays and trails all over the house. Get your act together Sanicat! You even had the cheek to increase the price on this not fit for purpose product.

Defective batch?

This latest delivery was not clumping - compared to previous purchases - disappointing!

Definitely not Clumping

I have two 15 year old house cats, so I have purchased a fair bit of cat litter in my time. As a regular satisfied purchaser of Kitty Friend Clumping cat litter, my latest order came as a shock. It is totally different to previous purchases. The litter is a lot paler and has a soft and chalky consistency, that breaks up underfoot and makes a mess of the floor. More importantly, it does NOT clump at all, so is definitely not as described.