Skip to content
Skip to navigation menu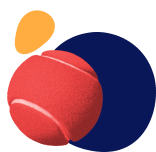 Search for food, toys, supplements, etc.
We've got everything you need for a healthy, enthusiastic cat or dog!
Preparing your home and family for a new puppy
Bringing home a new puppy is an exciting time for the family, but can be stressful if you are not properly prepared. Some thought must be put into the puppy's needs and requirements so that everything you need is on hand before the new addition to the family arrives.
Follow our brief, comprehensive guide to advance preparation for your new puppy, and make the adjustment as smooth and stress-free as possible for yourself and your new puppy.
Checklist of necessary things to buy
The following items should be bought prior to the puppy's arrival:
Two non-tip

bowls

for food and water.
Consider investing in a

crate

of an appropriate size. It should be able to accommodate the adult dog comfortably, and should come with separation grills to make the inside smaller, and a tray to make it easier clearing up any accidents.
Soft, washable

bedding

for the inside.
If you have chosen not to use a crate you will need to purchase some alternative

bedding

.

Food

that the puppy is used to eating (you can make dietary changes later if you wish)

Collar and lead, snap-on collars

are the best for puppies.
Correct

shampoo

for your puppy's coat
Baby gates if you need to keep the puppy away from stairs or keep it in a certain room.
Book on puppy care
Preparing your home
There are many potential hazards for a new puppy around the home. Puppies are like small children; they will investigate everything, and learn through mouthing things as well as through smell. For this reason it is important to thoroughly "puppy-proof" your house before the new puppy arrives, to protect the puppy and your belongings! If you do not intend for your new pet to roam the whole house, then there is no need to apply all safety measures in every single room.
Items with electrical wires should be placed out of reach of inquisitive pups to reduce the risk of electrocution
Remove hanging objects such as long curtains and table cloths, as this is only too tempting for a puppy to pull and chew at
Many houseplants can be poisonous, so to be on the safe side remove those that are in the same part of the house that the puppy will have access to
Make a habit of picking up after yourself, do not leave shoes, bags etc lying around, as these look like great chew toys to your new pup!
It is hard to constantly keep watch over your puppy and what it does. When you are unable to supervise put your puppy in a crate, if you have one. The crate should not be used as a form of punishment, but as a safe haven to protect your pup from dangerous items around the house, and to protect your house from your pup!
There are sprays available to deter puppies from chewing household items. When it comes to introducing your puppy to the garden take care to ensure it is escape-proof by mending any broken fences and filling any gaps the puppy could possibly squeeze through.
Educating the family about correct handling, feeding etc
Children should be made aware from the start that puppies are not toys and that they can bite if provoked! Ground rules need to be set for both the children and the puppy. Children should be taught the basics of puppy care; how to handle the puppy, not to disturb it while it is eating, not to wake it if it is asleep etc.
Try to establish a routine for both your family and your puppy. Aim to feed at the same times each day, exercise at the same times and get the pup to bed for the night at the same time.
When it comes to feeding your pup always follow the feeding guide for the food you are using. Make sure you keep abreast of the rapid change in your pup's weight that occurs up to 6 months of age, and adjust the amount fed accordingly. If your pup seems to be gaining fat it would be advisable to speak to your vet about your choice of diet, and the amount on offer. Between 3 and 6 months of age, most pups need 3 meals a day. After this it should generally be reduced to 2 meals, though this is only a guideline and can differ for each individual dog.
Registering with vet, booking any necessary vaccination appointments
A puppy needs to be wormed every two weeks until it is 12 weeks old. You should also speak with your veterinary clinic about the recommended vaccination schedule, as this will vary with the brand of vaccine used and with the vaccines the pup has already received.
Consider registering for training classes and/or puppy parties for socialisation
If you do not have other dogs in your household, you may want to think about signing up to training classes and also puppy parties that are sometimes run by your local vet. Here the puppy learns how to interact with other dogs and you'll receive some good tips on puppy care.
The team at MedicAnimal wishes you all the best for the arrival of your new pup. Remember that we have Animal Health Advisors available to assist you with additional questions.