Skip to content
Skip to navigation menu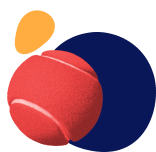 Search for food, toys, supplements, etc.
We've got everything you need for a healthy, enthusiastic cat or dog!
Managing your cat's weight this Christmas - Cats Protection
Don't fatten the feline this Christmas
Cats need a balanced diet with the right amount of nutrients, so it's best to stick to a pet food which includes everything cats need to stay healthy. It is important that you manage your cat's weight by ensuring he is not overfed and has plenty of opportunities to exercise. Prevention is better than cure.
As people prepare to eat, drink and be merry this Christmas, the UK's leading feline welfare charity is warning of the dangers of overfeeding pet cats.
A Cats Protection survey of 1,120 cat owners conducted in Christmas 2012 revealed that around a quarter of Britain's cats (23 per cent) were regarded by their owners to be overweight, yet continued to be fed too many treats.
70 per cent of cats that were slightly or very overweight were also given a special food treat at least once a week by their doting owners. And the survey found some cats were being fed Christmas leftovers that were not suitable for their health.
Nearly one in 10 of all owners (eight per cent) fed their cats a special Christmas dinner consisting of human food whilst some cats were even given chocolate (two per cent), stuffing (two per cent) and Christmas pudding (one per cent).
"The survey shows that Britain's overweight cats were fed too many treats, which owners principally did out of love, habit or a desire to make their cat feel like a member of the family" explains Maggie Roberts, Cats Protection's Director of Veterinary Services.
"However, overweight cats are at significant risk of diabetes and arthritis so there is the danger that owners are making a bad situation even worse.
"The survey also shows that it wasn't uncommon for cats to be given treats such as milk, chocolate or cheese. All of these could make cats quite ill; many cats cannot digest cow's milk products and chocolate contains a compound that can be toxic to cats. Cats are obligate carnivores and have to eat certain nutrients that can only be found in meat or commercial cat food.
"It's not wrong to give treats to cats but it is advisable for owners to give ones that are specially formulated for cats, and consider their cat's total calorific intake so that they can reduce their other food accordingly."
Cats Protection's top tips for helping cats to eat well are:
Stick to a reputable pet food which includes everything cats need to stay healthy

When feeding your cat, stick to the manufacturer's recommended feeding amount

Avoid giving your cat fatty foods such as cheese, chocolate, crisps and other 'human' food

If you want to offer your cat a special treat, give him a little boiled fish or boneless chicken
For further advice on helping your cat to eat healthily, please contact Cats Protection's national Helpline on 03000 12 12 12 or visit our essential guide booklet specifically 'Feeding and obesity' which can be found at www.cats.org.uk/cat-care.care-leaflets
This article is intended as a guide only. Always seek veterinary advice regarding your cat's diet as they will be able to recommend the best option for your cat.
Cats Protection © November 2014
Reg Charity
203644 (England and Wales)
SC037711 (Scottland)