Skip to content
Skip to navigation menu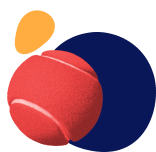 Search for food, toys, supplements, etc.
We've got everything you need for a healthy, enthusiastic cat or dog!
Christmas dangers for cat's - Cats Protection
Cats Protection's would like to remind owners that the festive period can be quite hazardous to cats. As a result, the charity has developed six top tips to ensure your cat remains safe and happy at Christmas time:
Number 1: Decorations can be dangerous to cats if broken or nibbled by cats, particularly items like glass baubles, tinsel and fairy light cables. If your cat can't keep his paws off them then it is best to keep him out of the room when you are not with him
Number 2: Noisy parties can be stressful for cats so if you are planning a full house ensure your cat has a safe, quiet room to which he can retreat if he wants to avoid all the fuss. Many cats are startled by the sound of loud bangs so try to keep him out of harm's way when it comes to pulling crackers, letting off party poppers and so on
Number 3: Holly and mistletoe are potentially toxic to cats so if choosing to have them in your house, position them well away from your cat's reach. Also, if you receive any plants as Christmas presents, check that they are safe for felines
Number 4: If you are thinking of offering your cat a treat don't be tempted to give them human chocolate, which is not good for cats. Instead, you can give puss one of the safe-to-eat Christmas cat treats that are available
Number 5: Clearing away Christmas Presents. After opening presents, be sure to completely clear the room of wrapping paper, elastic bands and so on to prevent your cat from nibbling at them
Number 6: If going away at Christmas make plans for your cat well in advance, particularly if you are planning to put him in a cattery
For further advice on healthy eating for cats and general information on cat care, please visit our essential guide booklets specifically 'Keeping your cat safe' which can be found at www.cats.org.uk/cat-care.care-leaflets
This article is intended as a guide only. Always seek veterinary advice regarding any concerns you have should your cat have consumed an alien body, as they will be able to recommend the best option for your cat's nutritional needs.
Cats Protection © November 2014
Reg Charity
203644 (England and Wales)
SC037711 (Scottland)