Skip to content
Skip to navigation menu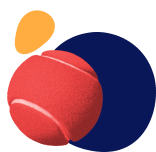 Search for food, toys, supplements, etc.
We've got everything you need for a healthy, enthusiastic cat or dog!
Cat trees & scratching posts
Our cat trees and scratching posts are indispensable for feline owners, as they allow your cat to climb, stretch its body and test its claws indoors while its attention is diverted from your much-loved furniture. Available in different shapes, sizes and materials, they'll not only make the perfect playground but an attractive napping spot.