Skip to content
Skip to navigation menu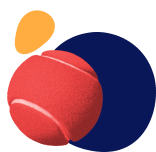 Search for food, toys, supplements, etc.
We've got everything you need for a healthy, enthusiastic cat or dog!
A complete guide to caring for a pregnant bitch
In domestic bitches, sexual maturity is reached between the ages of 6 and 12 months, later for some large breeds. Pregnancy is possible as soon as the first estrus cycle begins but breeding is not recommended prior to the third cycle.
Duration
The time between ovulation and the birth of puppies is between 59 and 65 days (63 days in a large number of cases). The time of mating may not exactly coincide with the time of ovulation and so the time between mating and the birth of the pups can vary much more between 56 and 72 days.
Signs of pregnancy include:
Discharge from the vulva starting about one month after mating.
After about five weeks of pregnancy, the bitch's weight will start to increase. She is likely to gain 15-25% of her original body weight (depending on the number of puppies) during the remainder of the term.
During the second half of pregnancy, the bitch's appetite will increase.
From day 40 onwards, the bitch's teats may become more prominent and the mammary glands will enlarge as they fill with milk.
Changes in behavior
Morning sickness
Determining pregnancy
Roughly half way (approximated 4 weeks after conception) through the pregnancy your bitch should receive a check-up from a veterinarian who will confirm pregnancy via palpation and/or urine and blood testing. Ultrasound or x-ray can also be used in the later term. A radiograph can be carried out 3 weeks prior to the delivery to count the puppies. A number of breeders like to have this done so that they can be prepared for the number of puppies the bitch is expecting.
Feeding
Feed your pregnant and nursing bitch a diet that is highly digestible and contains good quality ingredients which are higher in nutrients (e.g. a puppy diet). No food increase is required until around 42 days of pregnancy. Five to six weeks into her pregnancy, she will need 30-50% more food than normal to provide sufficient nutrients to her puppies. Give her small and frequent meals to help her eat the amount of food she requires; the growing pups inside her will take up much more room and this will lead to her becoming full more quickly. If you use a good quality, high protein food, supplements will not be necessary.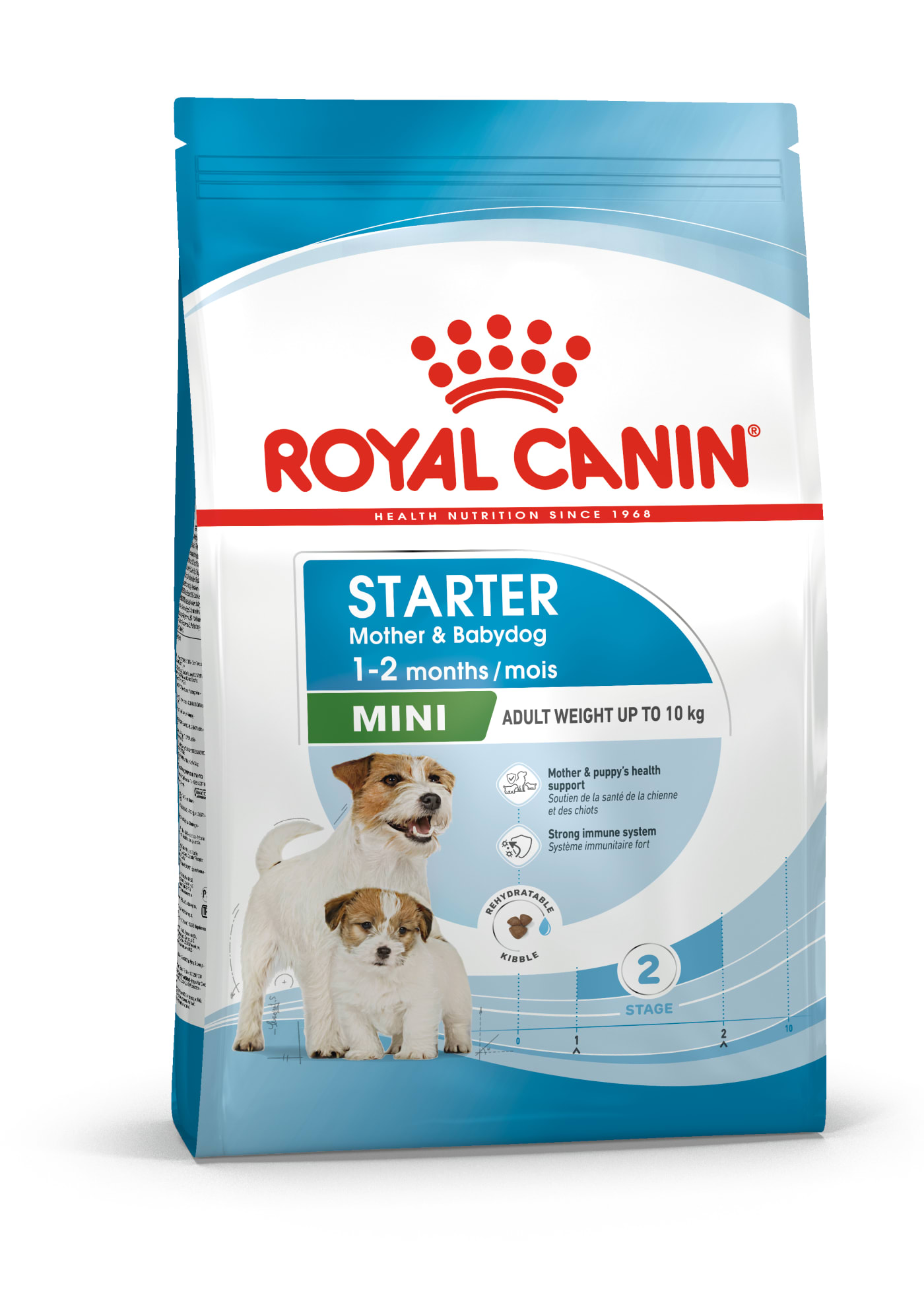 Royal Canin Starter Mother & Babydog Dry Adult & Puppy Dog Food
Perfecting for weaning puppies
Meets the needs of the mother as well as support both immune systems
Contains essential nutrients including protein, rice, animal fats, vegetable protein
Specially manufactured kibble for smaller mouths
Supports digestive health and immune systems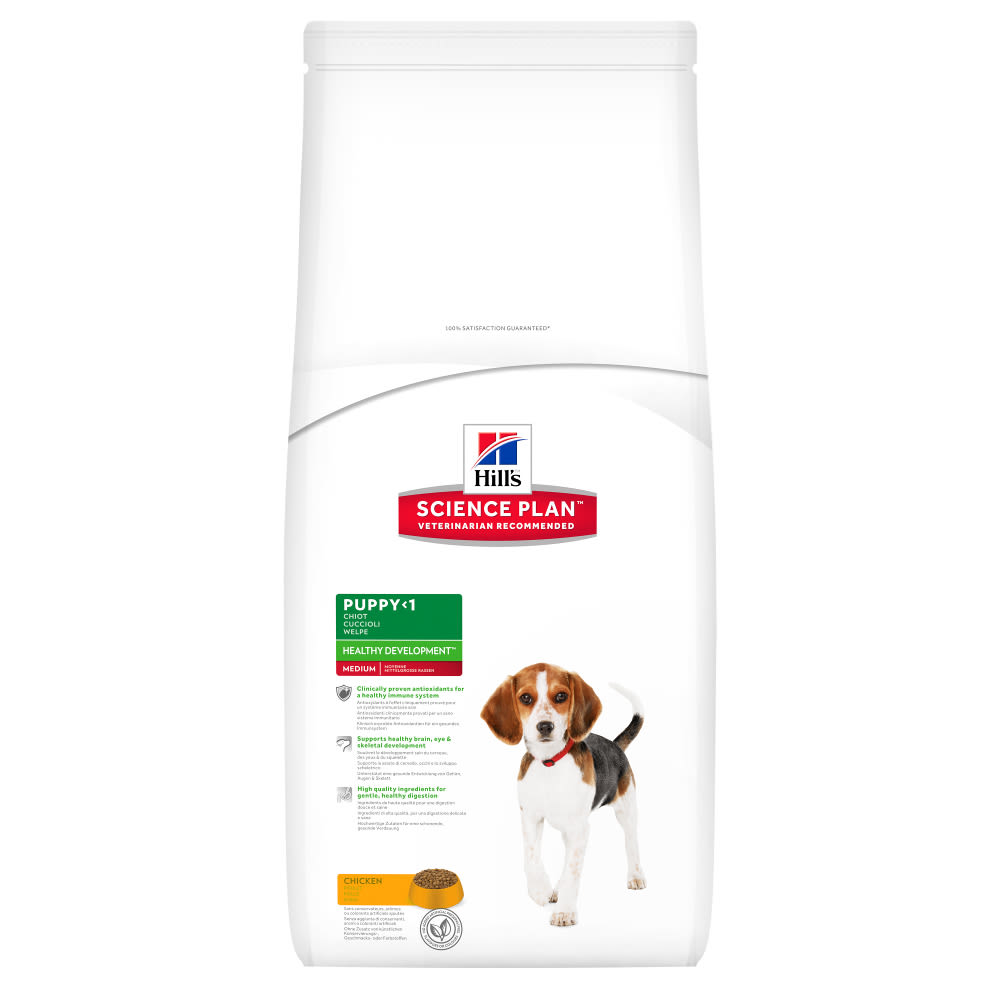 Hill's Science Plan Puppy Healthy Development
specially developed for medium-sized dogs less than a year old
contains added omega-3 and DHA from fish oil to support joint and bone health
antioxidants help to support a growing immune system
nutritionally balanced
easy to digest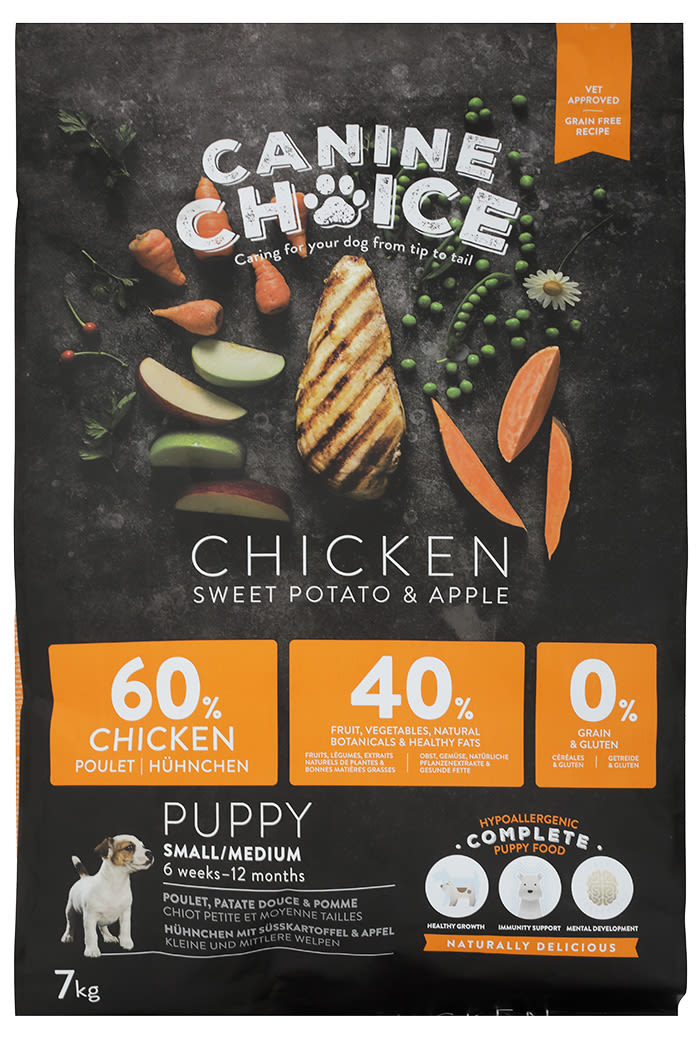 60% meat
Energy content adjusted to the metabolism of puppies
Cranberry, rosemary and rosehip to support the immune system
Prebiotics, probiotics, chicory and camomile to improve digestion and relieve irritation
A grain-free formula
No soy, artificial colours or preservatives
Exercise
Carry on exercising your bitch, but try to avoid anything too strenuous especially after the first month of pregnancy. Go on short walks and don't let her get overtired.
Medications
Many canine medications are safe to use during pregnancy, however, veterinary advice should always be sought to ensure the specific medication you have in mind will cause no harm to the pups. If you give your bitch regular preventative medication for heartworm you can continue this throughout the pregnancy.
Vaccinations
Vaccinations should not be given during canine pregnancy; however, if possible, it is a great idea to have your bitch vaccinated just before becoming pregnant as this will ensure she has a high level of antibodies to pass onto her puppies during lactation.
Worming
Fenbendazole ( Panacur) is a suitable wormer for pregnant bitches; it is effective against roundworm, hookworm, some lungworm and tapeworms. Pyrantel/praziquantel combinations may also be suitable. The dosage regime will depend on the product you have chosen – always follow pack directions closely and consult your veterinarian or one of our Animal medicine advisors if you are in any doubt about the dosage regime of your chosen product. It is very important to de-worm your bitch from day 42 of her pregnancy until 2 days post whelping to ensure worm infestation is not passed on to the puppies via the placenta and milk. Puppies should be treated from 2 weeks of age every 2 weeks until weaning. Always seek veterinary advice to ensure the correct product is being administered to your bitch and that it is being given at the correct dose and frequency.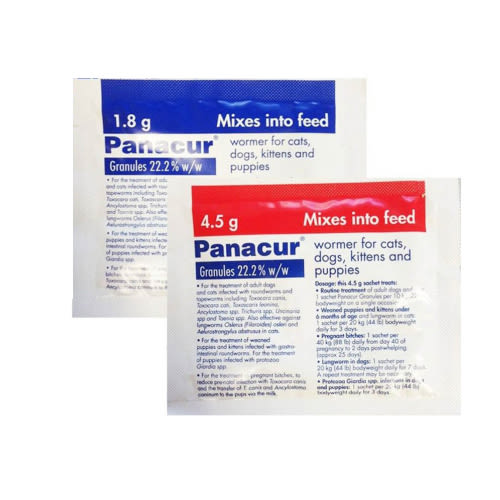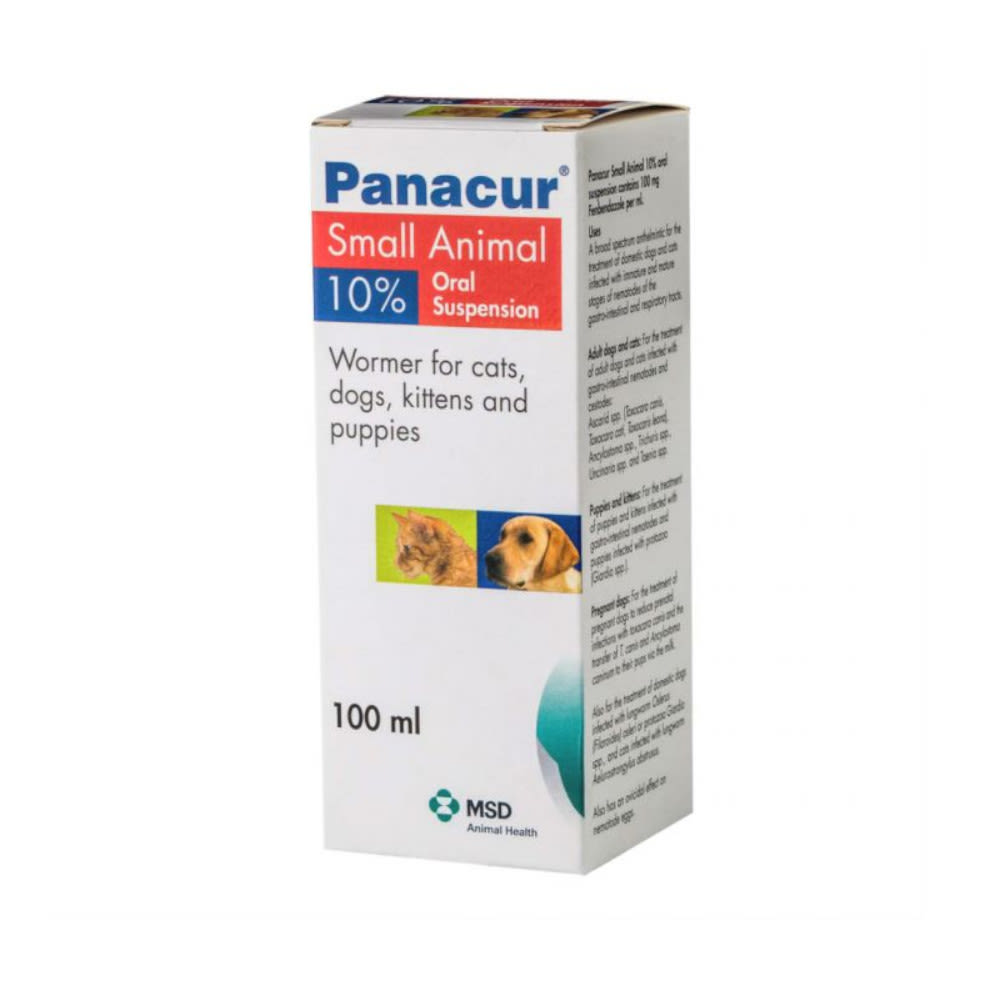 Panacur Liquid Suspension & Granules
Panacur is very effective against roundworms and other intestinal parasites yet are very kind and gentle on your pet.
Safe to use on puppies and kittens from 2 weeks of age
Safe to use during pregnancy and lactation
Give directly or mixed in food
Preparing for the birth
During the last 3 weeks of pregnancy it is a good idea to isolate her from other dogs to ensure she does not contract the herpes virus which can trigger a miscarriage.
She may dislike being left alone and will probably become more affectionate if a little irritable. As the delivery date approaches she will start to look for a safe place to give birth. Prepare a whelping box for your bitch two to three weeks before she is due will give her time to become accustomed to it enough that she will choose to give birth in it.
Read more about dog pregnancy and birth