Skip to content
Skip to navigation menu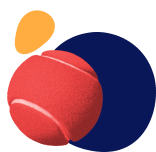 Search for food, toys, supplements, etc.
We've got everything you need for a healthy, enthusiastic cat or dog!
6 tips for stress free travel with your cat
Cats do not particularly enjoy travelling as they have a strong bond to their own territory and often feel vulnerable when away from home. If you decide to travel with your cat you must ensure he or she is comfortable and secure in an appropriate carrier. Cats must remain confined at the end of a journey until they have bonded with their new territory. This will minimise the risk of the cat wandering off when let outside in an unfamiliar setting.
1. Plan ahead
Planning ahead will allow you to avoid some of the stress your cat associates with travel. Many hotels allow pets but do double check when you are making the booking!
Withhold food for about four to five hours before the journey to minimise the risk of the cat being sick while travelling. Offer water up to the time you leave and again during the journey if possible.
Ensure your cat is used to being on a lead and has experienced short car journeys. Collect supplies so that your cat will be comfortable en route:
Food

Water containers

Absorbent bedding

First aid supplies

Lead

ID collar

Copy of veterinary history

Any legal documentation (air travel)
2. Prior to travelling
Whether travelling abroad or closer to home, make sure your pet is up to date with any vaccinations or preventative treatments, such as flea and worm preventatives, that might be necessary, and that all the correct documentation is completed and ready to go.
The implementation of the Pet Passport Scheme in recent years has meant that more and more people are choosing to take their pet on holidays with them. The requirements for travel to each European country are subject to frequent change, so for the most up-to-date information on exactly what you need to do in the lead-up to your holiday we recommend you consult with your vet or DEFRA.
Ensure your cat has a clearly visible identification tag which includes your contact details while travelling (mobile phone and hotel you are staying at). It is also beneficial to get your cat micro chipped to enable fast identification if he or she is picked up by a local animal authority.
3. Travelling by car
A cat should always be placed in a cat specific travel container that is strong and easy to clean should the cat become sick (experience motion sickness) or need to go to the toilet during the journey. It ca be extremely dangerous to have the cat loose in the car, especially if the window is accidently opened and the cat tries to escape.
Ensure your cat has had the chance to become accustomed to the carrier by allowing them to sleep inside it at home and feeding her the occasional treat whilst inside it. It is also important to spend time taking cats on a few short journeys so that they gets used to the motion. These journeys should start and finish at home – stressful experiences such as trips to the vet will not help your cat to associate travel with a pleasant outcome.
Ensure the carrier is secured within the car, in a place where there is adequate air flow to keep your cat comfortable.
The cat may meow initially or even throughout the whole journey, eventually the constant motion and noise of the car will probably induce it to sleep or at least to settle down. Ensure you check the cat at regular intervals to ensure she is not overheating and take care to ensure she is not left in the car whilst it is parked as rapid overheating could easily lead to heat stroke.
4. Travelling by train
When travelling by train, ensure the container your are using is robust enough to prevent your cat from escaping. The carrier should also contain absorbent material at the base such as newspaper. This will serve to absorb any urine your cat may pass during the journey.
5. Air travel
If you intend to travel by plane with your cat then you need to plan well ahead. You may have a choice of airlines – take the time to consider which one will provide the best experience for your cat. Most airlines transport animals in a heated and pressurised cargo hold. Not all flights are licensed to carry animals so the cat may have to travel on a different flight to you.
The International Air Transport Association Standards say a container must be large enough for the animal in question to stand up in and turn around in comfortably. Also check whether the airline you have chosen has any special requirements before purchasing or hiring a travel container.
6. Arriving at the destination
When you arrive, place the cat in one room and make sure it is secure, comfortable and that the cat cannot escape. Offer water and a little food, although your cat may not be interested in eating until she is comfortable and settled. Do not let her go outside for at least a week and make sure she is identifiable with a microchip and/or tags if lost. Ensure that you have updated the microchip details if necessary.
The use of Feliway can help to calm the cat during this stressful time and until she feels comfortable in her new surroundings. Withhold food for about 12 hours before you let her out for the first time, so that the cat is hungry and comes back to you for food when you call. It's a good idea to time this first outing for just prior to dinner time, and keep it brief. Gradually let her out for longer periods as time passes.