Skip to content
Skip to navigation menu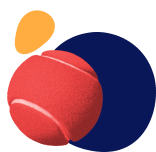 Search for food, toys, supplements, etc.
We've got everything you need for a healthy, enthusiastic cat or dog!
5 Things to Prepare: a Checklist for Owners Expecting Puppies
It is important for the bitch to feel comfortable and relaxed prior to whelping; therefore, preparation is required to allow her to adjust to any change in her environment and/or food gradually, prior to the birth. A comfortable area should be set aside for whelping and raising the puppies where the bitch feels at home. She should be able to come and go as she likes while the puppies must remain confined, warm and safe. It is important that you are properly prepared for the arrival of the puppies, so the MedicAnimal vets have prepared a brief checklist of essentials for any owner of a pregnant bitch.
Checklist

1. Puppy food to be fed to the bitch from week 4 of pregnancy
The bitch should be fed a premium quality adult dog food until week 4 of pregnancy when puppy food should gradually be added to the diet. Royal Canin, Hills, or Eukanuba will provide guaranteed quality. She should be consuming entirely puppy food (high calcium/protein) by her last week of pregnancy.
Examples of good quality puppy foods available from MedicAnimal.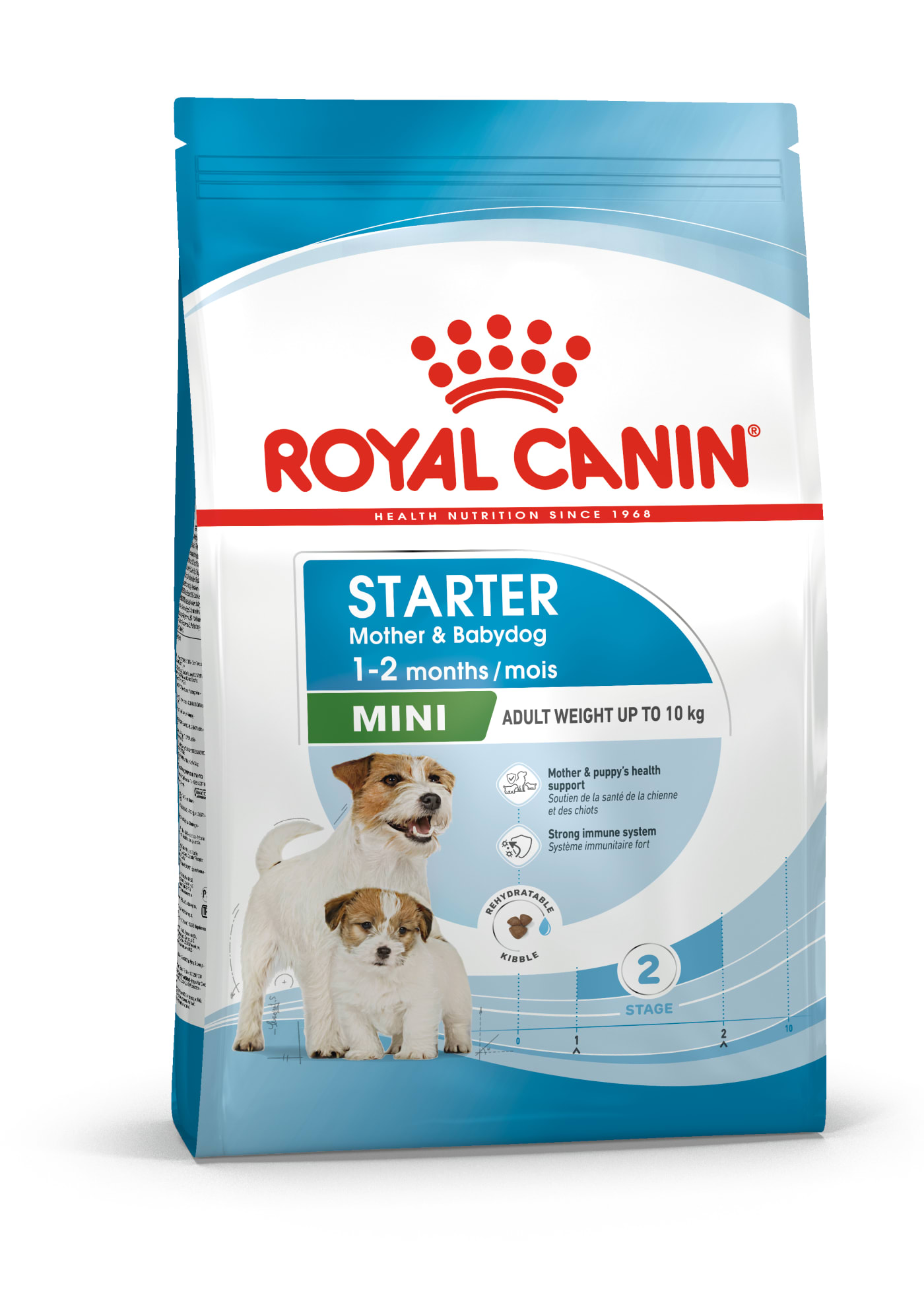 Royal Canin Starter Mother & Babydog Dry Adult & Puppy Dog Food
Perfecting for weaning puppies
Meets the needs of the mother as well as support both immune systems
Contains essential nutrients including protein, rice, animal fats, vegetable protein
Specially manufactured kibble for smaller mouths
Supports digestive health and immune systems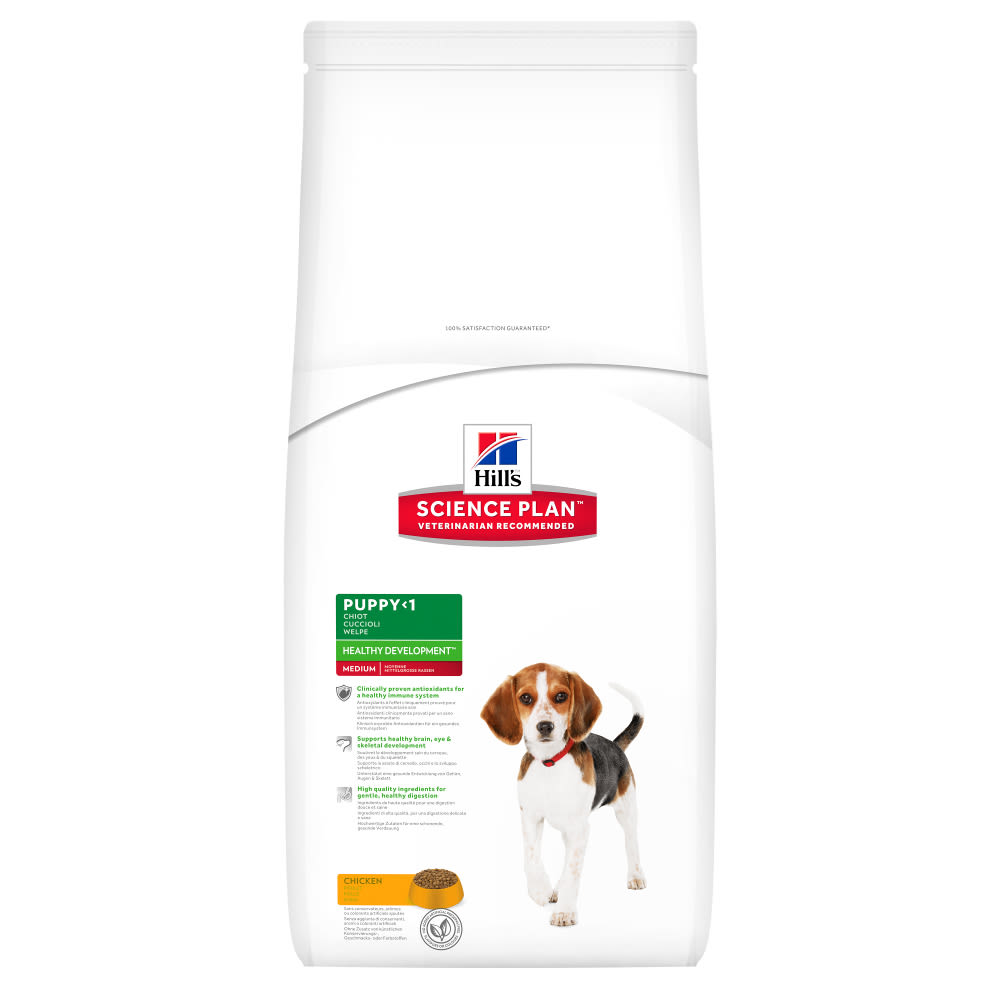 Hill's Science Plan Puppy Healthy Development
specially developed for medium-sized dogs less than a year old
contains added omega-3 and DHA from fish oil to support joint and bone health
antioxidants help to support a growing immune system
nutritionally balanced
easy to digest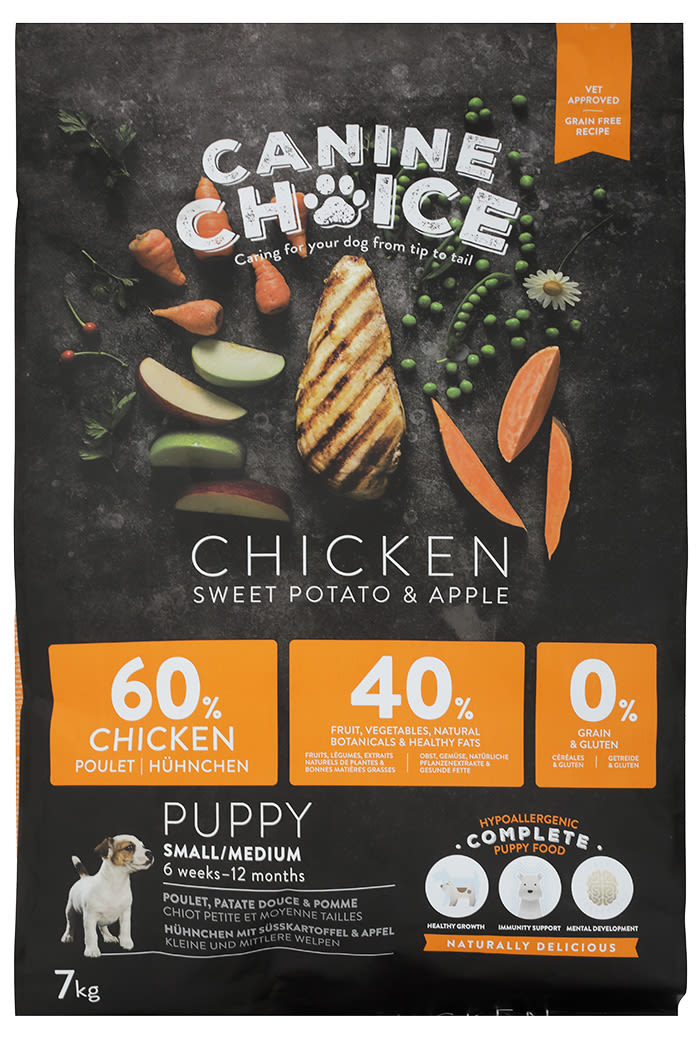 Canine Choice Puppy (Grain Free)

60% meat
Energy content adjusted to the metabolism of puppies
Cranberry, rosemary and rosehip to support the immune system
Prebiotics, probiotics, chicory and camomile to improve digestion and relieve irritation
A grain-free formula
No soy, artificial colours or preservatives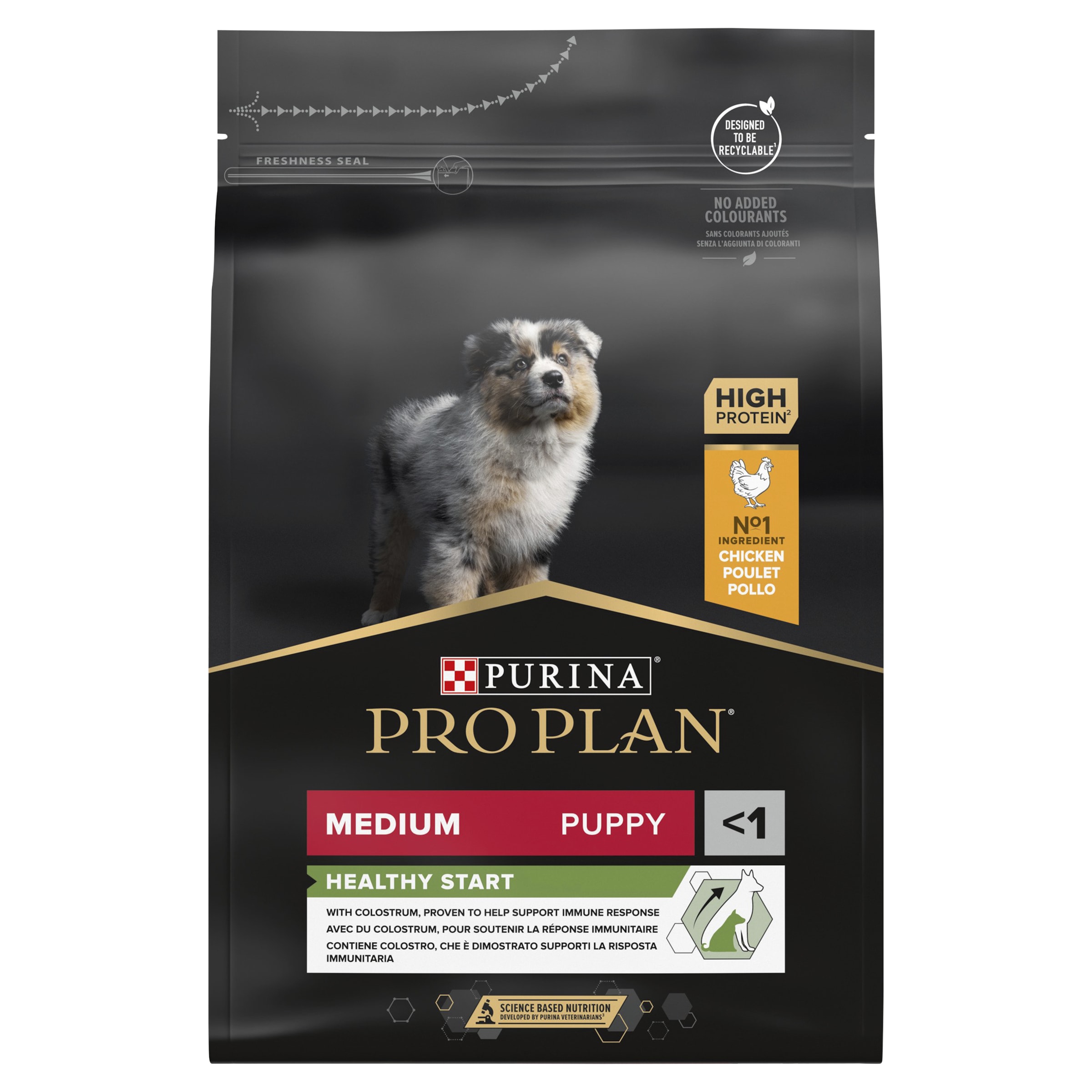 Purina Pro Plan Opti Puppy Range
special OPTI blend of ingredients especially for medium-sized puppies
colostrum boosts your dog's natural immune defences
great flavour your pet will love
natural ingredients
supports bone and joint growth
encourages and supports an active lifestyle.
2. Whelping Box
A couple of weeks before your bitch gives birth ("whelps"), supply the expectant mother with a box for her to have her pups in. The box must be large enough for the mother to stretch out in and allow enough room for a brood of new puppies. The bitch should be able to enter and leave the box easily. Make sure the sides of the box are several inches high in order to keep the puppies in and to keep draughts out. Place the whelping box in a warm, quiet area which is free from distractions but familiar to the bitch as she needs a quiet and secure place to rest.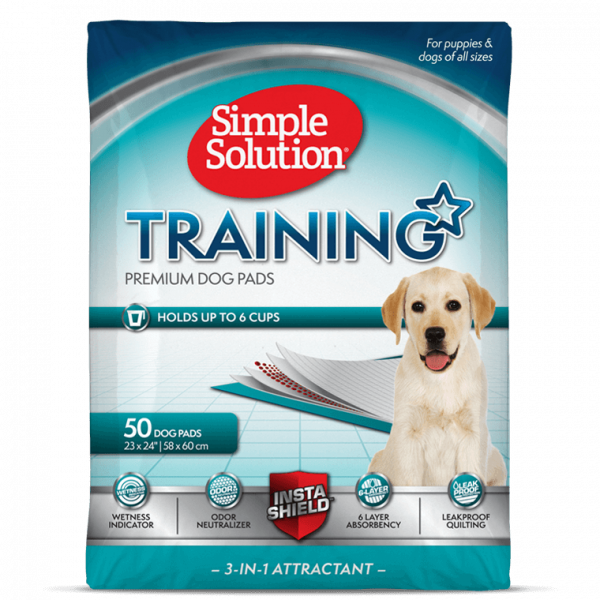 A wooden whelping box with sides of about 15 cm. of height can be built easily, as an alternative. For bigger breeds, a security bar around the internal surface is often recommended. This will prevent a puppy placed in a corner being crushed or suffocated by his mother accidentally.
Plastic sheets should layer the floor of the box covered with newspapers or puppy training pads. They make excellent bedding material because they are easy for the mother to shred for her nest, are absorbent, and can be replaced. Blankets, rugs, and towels are also useful, but they must be cleaned frequently. A waterproof heating pad under the box will serve as an additional heat source. It is very important to make sure you do not put a heating pad in the box where a puppy could contact or lie on it directly.
3. Safe area for confining the puppies when they become mobile
Once the puppies are moving around, ensure a safe enclosed area for them and use puppy training pads.
4. Milk replacers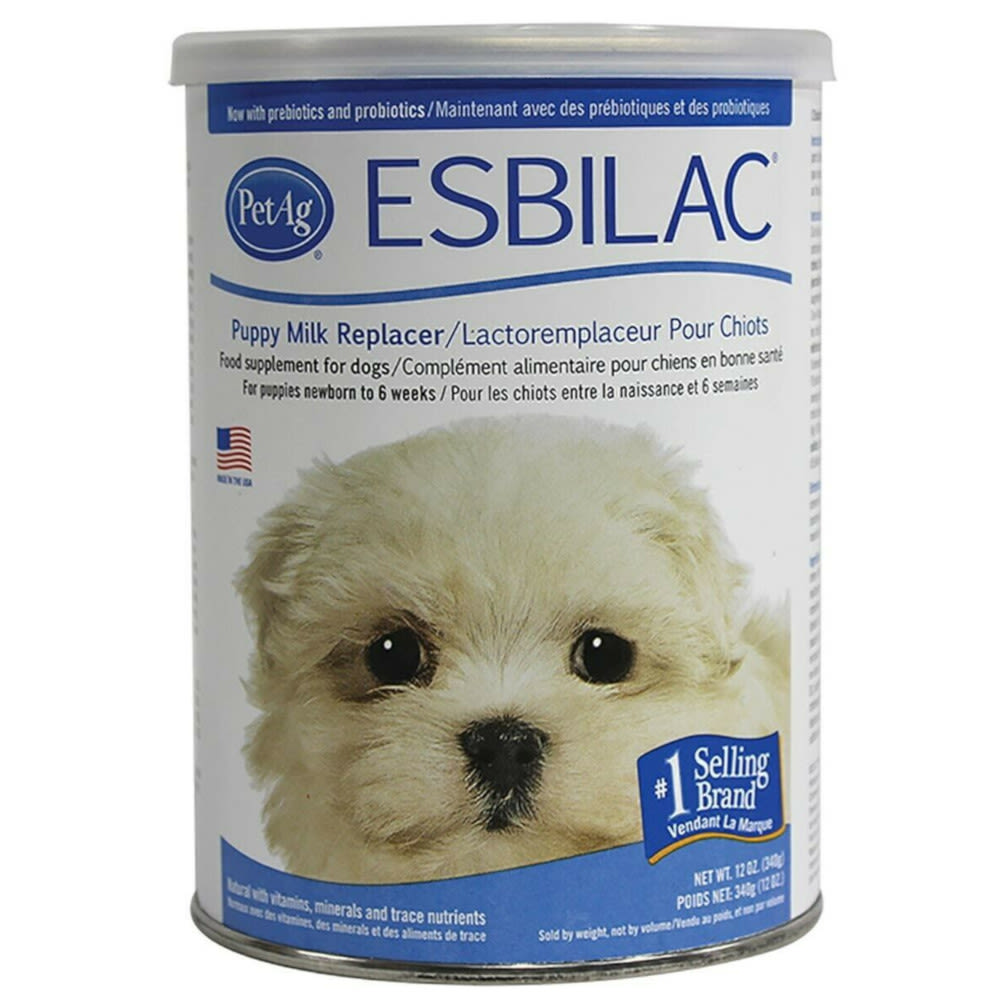 If the bitch experiences any problems post whelping, the puppies may require hand-feeding, in which case commercial milk replacement formulas should be on hand to syringe into the puppies mouths on regular intervals. If any of the puppies are particularly weak or small, PuppyStim will give an instant energy boost. A nursing kit or syringes are essential for administering milk to the pups if mum experiences any difficulties feeding.
5. Contact details for your vet and an emergency number.
It is important to involve your vet throughout your bitch's pregnancy. They can help with determining when and how many puppies might becoming. Inform your vet when the puppies are due, and get the information for the after-hours vet, if your local vet uses one. Once labour starts, you will need to call the vet if your dog is actively straining for more than half an hour without producing the first puppy, if there is 4 hours between puppies with active straining, or sooner if there appears to be more pups on the way but the bitch shows signs of exhaustion.
Read more about dog pregnancy and birth