Skip to content
Skip to navigation menu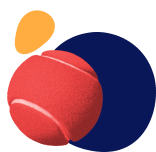 Search for food, toys, supplements, etc.
We've got everything you need for a healthy, enthusiastic cat or dog!

Many of us rely on technology to organise our lives, so we knew it wouldn't be long until it broke into the pet space. From automatic feeders to selective-entry cat flaps, these gadgets are fun and innovative, but most importantly, they're practical.
1. SureFlap Microchip Cat Flap & Pet Door
Keep neighbouring cats and wildlife from entering your home uninvited (and eating your pet's food) with a door that allows selective entry into your home. The microchip reader is located on the outside only, so any pet can exit your home. Just register your pet's microchip with your SureFlap to allow your pet access to your home, keeping the local riff-raff out. We love them all the same, just not in our homes!
2. SureFlap DualScan Microchip Cat Flap
This includes the same features as the SureFlap Microchip model, but the DualScan, in addition, allows you to control which pets in your household can freely come and go. For example, pets that are ill or have special needs, kittens and puppies can all be kept safely indoors when needed.
The Connect model is slightly more advanced as it includes a hub and app to control settings from your phone. With this, you'll be able to know if your pets are home, monitor their activity and receive notifications when they enter or leave.
3. SureFeed Microchip Pet Feeder Connect (save 10% with our Bundle Deal!)
Our customers rave about this feeder, as it's perfect for multi-pet households. So if you have a greedy kitty that steals your other cats' food, or a cat that is on a specialised veterinary diet, then this gadget ensures feeding pets separately is hassle-free. The feeder lid only opens when your registered pet approaches the reader and it easily synchronises with your cat's microchip. Once the cat has finished eating, the lid closes to retain the food's freshness, making it ideal for wet foods too.
If you own a single cat or small dog, the SureFeed Sealed Pet Bowl may be all you need. This new product is also motion activated, so the lid opens when your pet approaches and closes when they leave, keeping their food fresh and preventing it from drying out.
4. Cat Mate C500 Automatic Pet Feeder
The Cat Mate C500 Automatic Pet Feeder is perfect for those times when you are away. The device is easy to use and feeds your pet during the day, evenings or over the weekend. The feeder will provide up to 5 separate meals. Each compartment holds 330g of food, wet or dry. Cat Mate also comes with ice packs (optional) to help preserve wet foods.
As with any other pet product, your furry friend's lifestyle and personality will determine which gadget is for you. But whether you're going techy or not, remember the number one must-have is still the microchip.