Skip to content
Skip to navigation menu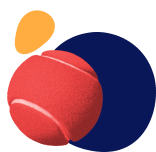 Search for food, toys, supplements, etc.
We've got everything you need for a healthy, enthusiastic cat or dog!

Coming up next Wednesday is International Dog Day: a time to celebrate our best friends and their fun-loving nature. For everything dogs give us (their affection, company and protection), they deserve the happiest of days. Here's how you can say thanks.
Is someone you know looking for a dog? Suggest they adopt from an animal shelter. So many dogs are longing for a home, and not just puppies. Senior dogs make great companions, they're calmer and often socialised.
Spoil your dog with new treats. If there's a day to indulge, it's today!
Donate food, toys, blankets or bedding to your local charity. Make a fellow pup happy!
Take them somewhere special. Get out and hike somewhere new so they can sniff away and run around. Play fetch for a little longer, too.
Has their bed lost its appeal? Give your pooch a good night's sleep with a new, comfy bed.
Treat them to a beauty day at home. This can mean anything from a head massage to a good brushing.
If you have elderly neighbours with dogs, ask if theirs need a walk. You'll be doing them and their furry friend a big favour.
And of course, don't forget to give lots of extra snuggles!