Skip to content
Skip to navigation menu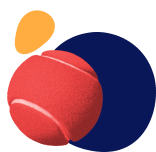 Search for food, toys, supplements, etc.
We've got everything you need for a healthy, enthusiastic cat or dog!
Dog Liver
MedicAnimal's selection of liver support and supplements for dogs offers a variety of products to help your dog to maintain a healthy liver. Our range of medicines come in the form of tablet capsules and sachets specially tailored to treat puppies, adult, and senior dogs. Our liver support and supplements are enriched with vitamins with many benefits to help maintain and increase the natural antioxidant levels in your dog's liver. Looking for other ways to keep your four-legged friend happy and healthy? Check out our full dog healthcare range today and read the reviews on site to find a product to suit your pet.