Skip to content
Skip to navigation menu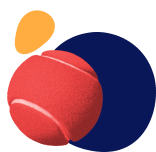 Search for food, toys, supplements, etc.
We've got everything you need for a healthy, enthusiastic cat or dog!
Puppy Food
Browse MedicAnimal's puppy food category, for a range of products specially tailored to support your puppy's growth and development. From nutritious wet and dry food ranges to puppy milk for preweaning and tasty puppy treats in a range of great flavours, we've got all you need to keep your puppy happy and healthy. Choose from our range of quality brands including Royal Canin for puppy food tailored to over ten different breeds, James Wellbeloved for natural, hypoallergenic puppy food or try Hill's 'Science Plan Puppy' range with enhanced omega 3 and 6, there's something to suit every puppy's needs.