Skip to content
Skip to navigation menu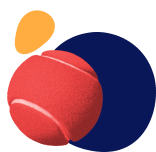 Search for food, toys, supplements, etc.
We've got everything you need for a healthy, enthusiastic cat or dog!
Dog Oral Care
At MedicAnimal we offer a great selection of oral care for dogs which will maintain your dog's healthy teeth and gums while eliminating bad breath. From essentials like toothbrushes and toothpaste to oral gels and small bites to keep your puppies, adult or senior dogs mouth clean, fresh and healthy. All of our products are made from all natural ingredients and designed to make cleaning your dog's teeth quick, easy and tailored to your four-legged friend's needs. Would you like to add some extra care for your dog's teeth? Check out our dog dental treats section for a great selection of dental sticks and chews.