Skip to content
Skip to navigation menu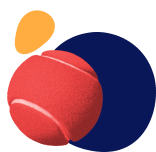 Search for food, toys, supplements, etc.
We've got everything you need for a healthy, enthusiastic cat or dog!
Dog Treat Dispenser Toys
Discover MedicAnimal's range of treat dispenser toys for dogs to encourage your dog to be physically active and curious. We offer a variety of interactive and puzzle toys with treat dispensers from quality brands like Kong and Busy Buddy. Each toy can be stuffed with your dog's favourite treats to stimulate your dog both mentally and physically, drawing on your dog's natural hunting instinct while encouraging them to use their nose, eyes and paws to seek out the treat. Has your four-legged friend tried our treats? Check out our great selection of dog treats and find a product to suit your dog.