Skip to content
Skip to navigation menu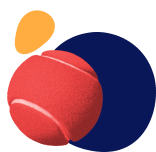 Search for food, toys, supplements, etc.
We've got everything you need for a healthy, enthusiastic cat or dog!
What Next?

If you already have a MedicAnimal account, please sign in using your existing details.

If you do not yet have a MedicAnimal account, please sign in here, using your existing BestPet account.

For more information see our FAQ here


About MedicAnimal

MedicAnimal was founded back in 2007, our motto "Care with a conscience" was and still is a reflection on the main reason behind the company's creation.

We are dedicated to facilitating responsible pet ownership by ensuring the best quality food, supplements and medicines are available at the lowest possible price to our customers.

We stock all the same great brands as BestPet and offer free delivery on all orders over £29, along with a premium shipping option if you need your products a bit quicker.

We have an in-house vet team that looks after all our prescription products and any existing prescription you have sent to BestPet is still valid with us.