Skip to content
Skip to navigation menu
You have setup the following Repeat Order: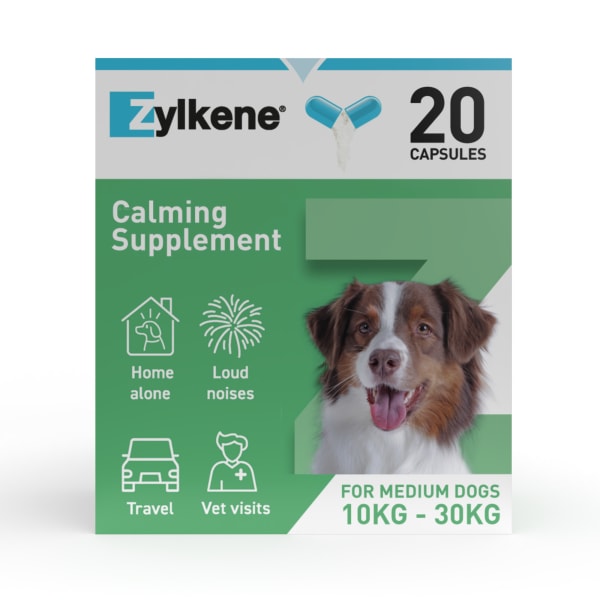 Zylkene Calming Supplement for Medium Dog
Zylkene Calming Supplement for Medium Dog
Zylkene Calming Supplement for Medium Dog
Back in stock notification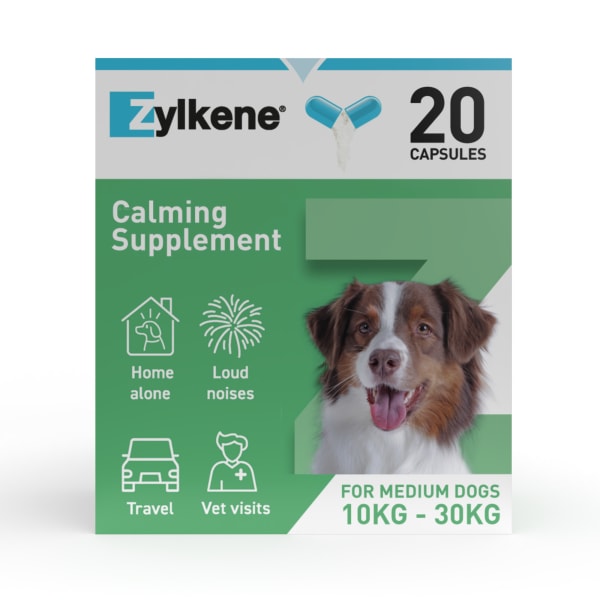 Zylkene Calming Supplement for Medium Dog
Zylkene Calming Supplement for Medium Dog
Enter your name and email address below then select which items you would like to be notified of when available.
Product details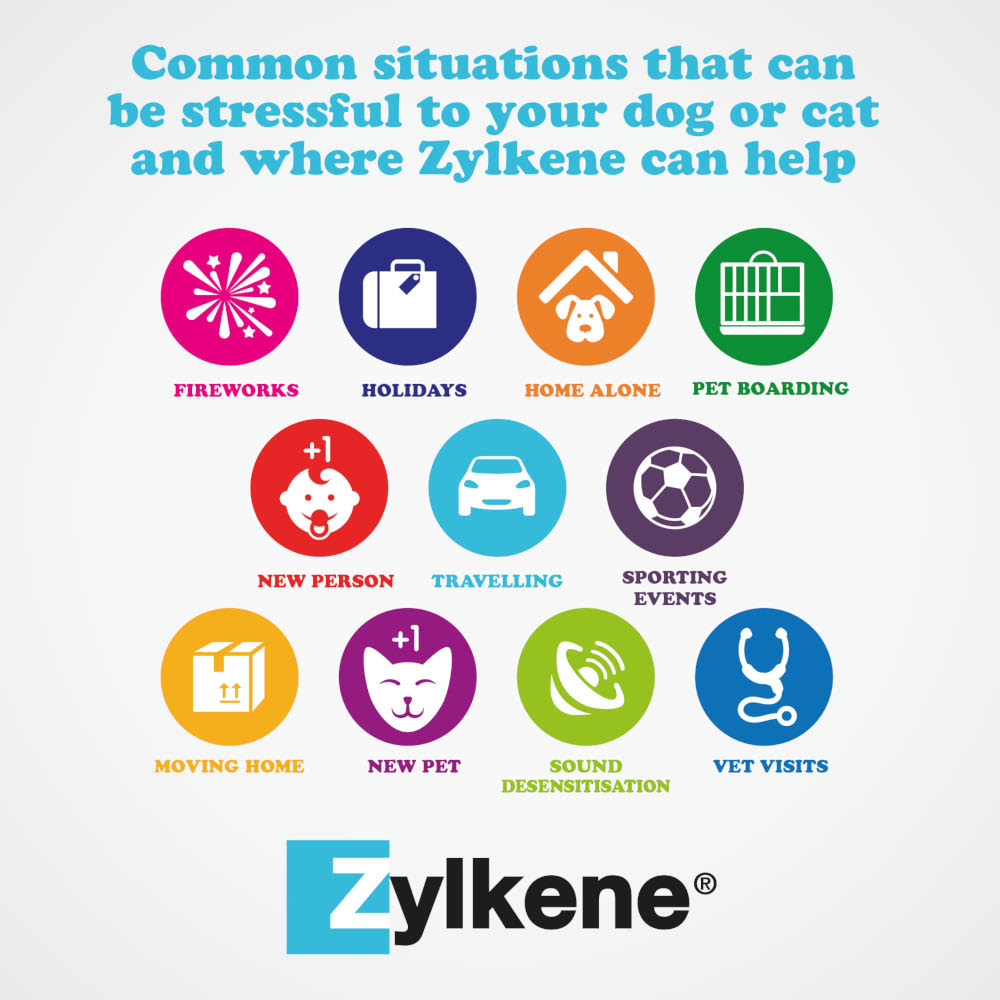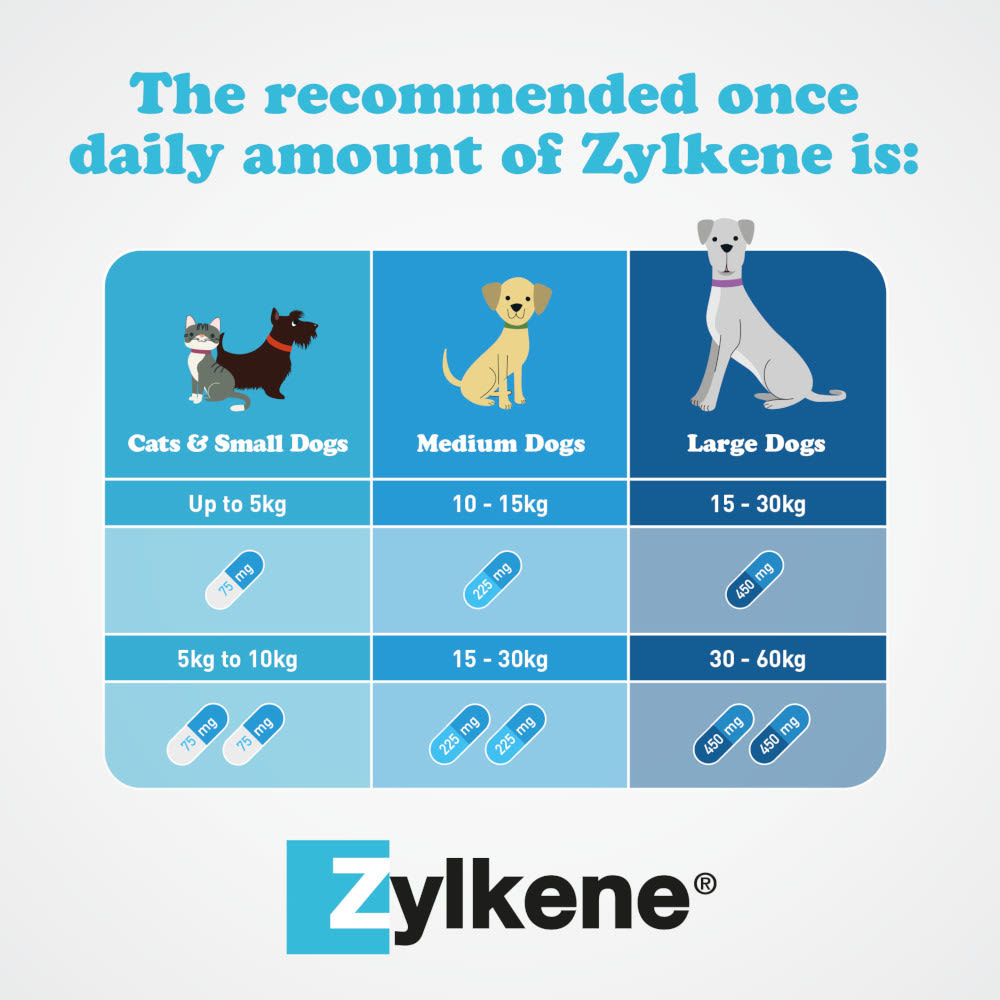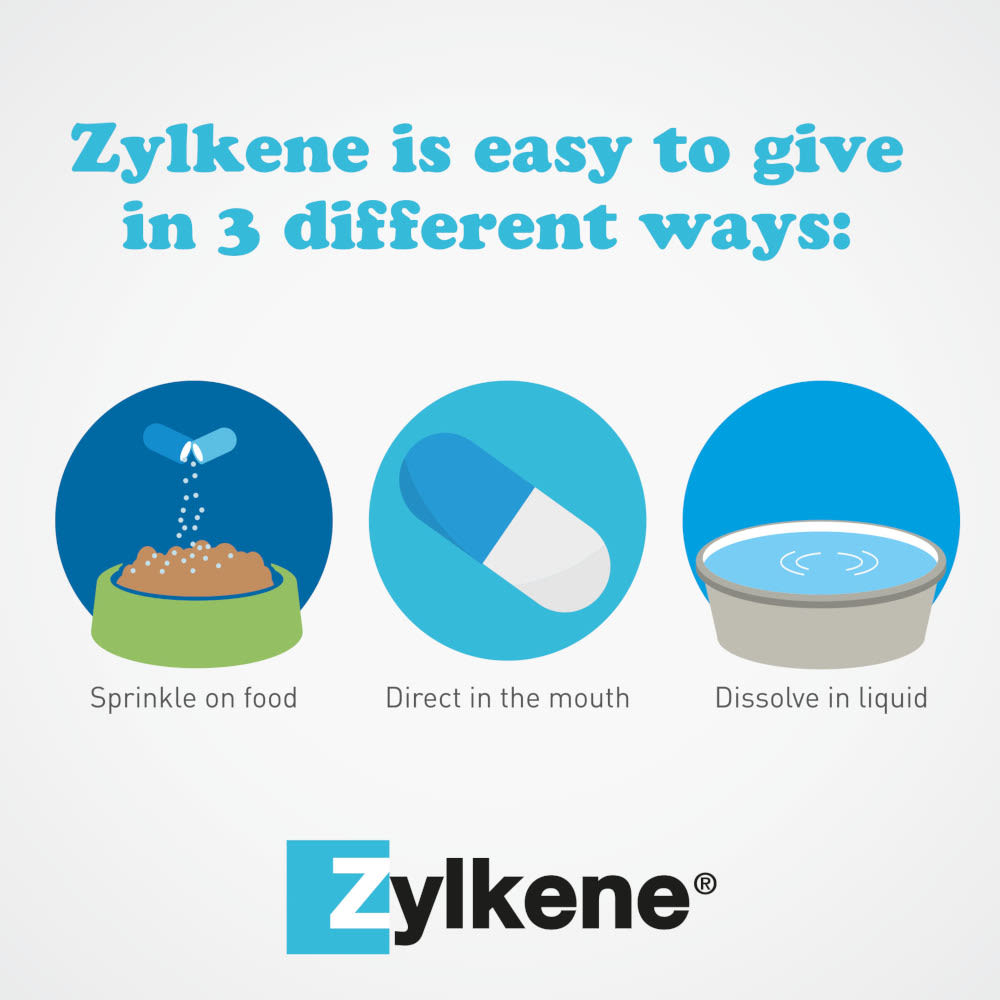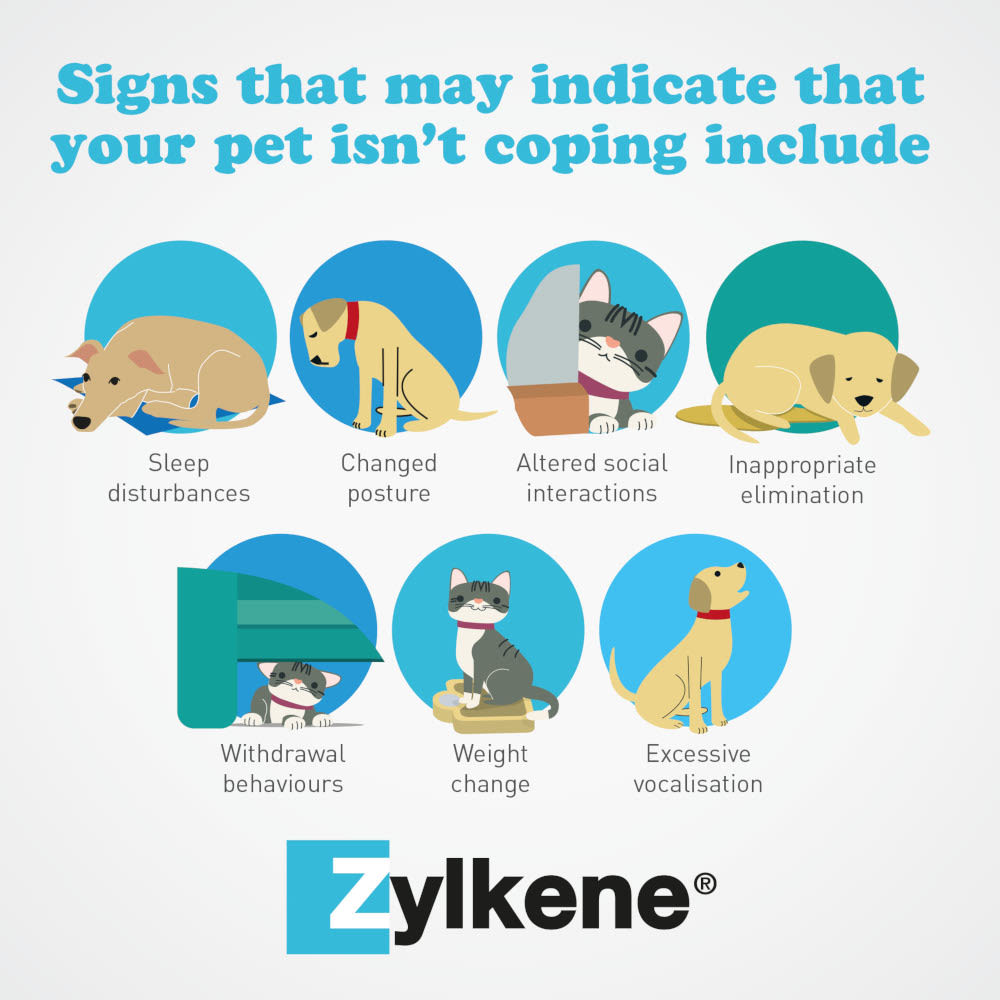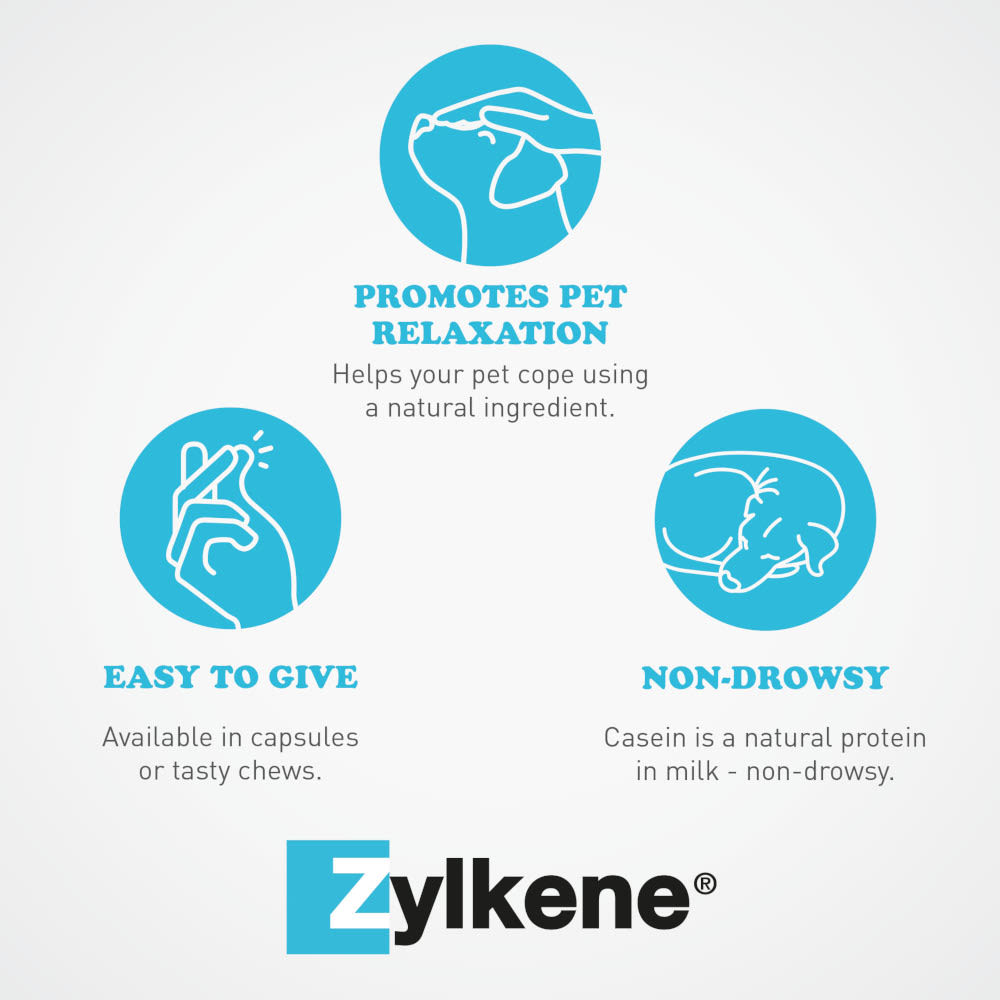 Zylkene is a natural product that helps your dog or cat feel less stressed and return to their normal happy selves.
How it works
Zylkene contains a natural product derived from a protein found in milk and works to calm your pet when they are feeling stressed or worried. The ingredients soothe their brain receptors, helping them to feel less stressed.
The Zyklene powder is packed into capsules which can be fed whole. If your pet refuses to swallow pills you can still give them this treatment. Simply open up the capsule and mix the powder in with your pet's food – they won't even notice it's there! It is designed to be fed to your pet once a day with a meal or treat.
Since Zylkene is a natural product that has little to no known side effects, you can feed it to your pet for as long as they need it. It can be given for short-term stress, possibly related to changes such as a house move or unfamiliar visitors. Or if your pet is adjusting to a more permanent change of circumstances (like being left alone during the day) they can be given Zylkene for longer periods until they settle down.
Key benefits
created from a natural product found in milk protein
can be mixed with your pet's food for easy feeding
designed to be given once a day either short or long-term
few side effects.
When to use it
Animals react to stress in different ways, so it's important to learn how to spot the signs of it in your pet. Is your cat withdrawn or does she run away and hide? Is your dog more grumpy or being naughty? In scary or unfamiliar situations, pets can show that they are feeling stressed through bad or unusual behaviour.
If the cause of stress is temporary (such as a new visitor in your home or loud building work taking place) your pet will often return to normal once the problem's removed. However, permanent changes such as a change in their routine or a new pet in the house might need you to take further action to reassure your pet.
To ensure that you read the most up to date information about this product, please check the VMD's Product Information Database.
Legal category: AVM_GSL | Product Information Database
Dosage
Zylkene 75mg

Up to 5kg

1 Capsule a day

5 - 10kg

2 Capsules a day

Zylkene 225mg

10 - 15kg

1 Capsule a day

15 - 30kg

2 Capsules a day

Zylkene 450mg

15 - 30kg

1 Capsule a day

30 - 60kg

2 Capsules a day