Skip to content
Skip to navigation menu
YuCARE Silver Water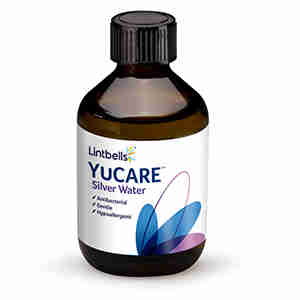 YuCARE Silver Water uses the natural anti-bacterial properties of Silver to eliminate bacteria and certain fungi in the eyes and ears.
Antibacterial silver destroys bacteria on contact by disabling the enzymes that are necessary for their survival. This prevents the bacteria from multiplying and growing, providing a safe, natural and easy way to care for your pet.
The large 200ml YuCARE Silver Water bottle is ideal for topping up your Ear or Eye Cleaning bottle.