Skip to content
Skip to navigation menu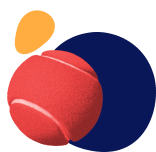 Search for food, toys, supplements, etc.
We've got everything you need for a healthy, enthusiastic cat or dog!
Your Puppy's First Visit to the Vet


How to Prepare For Puppy's First Vet Visit
Once you have had your puppy at home for a couple of days, you should take it to the vet to be examined. Taking your dog or puppy to the vet doesn't have to be traumatic provided that it is handled and managed well right from the very first encounter.
Some puppies may have already been to the vet for their first vaccination before you get them but even if the puppy has been to the vet with the breeder it is still important to start your puppy or dog's relationship with your vet as positively as possible. This can be done by following a few simple steps and avoiding any trauma or stressful times while at the vets.
To prepare your puppy for the vet visit first:
1. Schedule your puppy's first appointment as early in the morning as possible, preferably when the clinic opens or when there are fewer people. Since your puppy hasn't completed his vaccinations, he's susceptible to diseases. Scheduling an appointment when the clinic is less active will also help ease the anxiety your puppy will feel in a strange environment.
2. Write down and bring along any questions you have about caring for your puppy. Do not feel embarrased about asking questions – your vet is very likely to have heard them before and no question is silly if you don't know the answer.
3. Bring a few treats and let the vet give the treats to the dog or puppy. Most vets will have their own "healthy" dog snacks and this is a great way for the dog or puppy to enjoy a trip to the vets.
4. During the first visit, your vet will carry out a full clinical examination of your puppy and is likely to ask you many questions including where you obtained your puppy from and whether it has been wormed, had any vaccinations, been deflead etc. Bring along any paperwork the breeder or kennels gave you as this may include the information your vet needs.
5. While your vet carries out the examination, keep your puppy calm and relaxed. Praise him softly during the exam and afterwards. Keep an upbeat, pleasant tone. If he starts to make a fuss, don't be overly sympathetic. You'll only reinforce the nervous behaviour and likely make it worse on your next visit. Simply get your puppy's attention with a quick wave of your hand or other movement. Be mindful of what behaviour you're rewarding as you offer praise.
During the clinical examination, your vet will weigh your puppy and examine his coat, ears, eyes, heart, lungs, teeth and gums. Depending on the age of your puppy, the first trip to the vets usually involves his first vaccination. This is due at 8-10 weeks of age with a second vaccination 2-4 weeks after the first.
The examination does not cause your puppy any pain, and even the vaccinations are just a slight needle prick. It is important to make the first visit positive and enjoyable for the dog or puppy so you can establish a positive relationship between the dog and the vet. As your vet should see your dog every year for an annual health check and vaccination, a well-behaved dog during the examination is key. Getting your puppy used to being examined from day one is so important and can be carried out by you at home. Regularly check your dogs' eyes and ears, look in their mouth (and brush their teeth). Touching their feet regularly enables them to become used to this so, if their feet need to be examined in the future it is a lot easier for all concerned.