Skip to content
Skip to navigation menu
Wisdom Panel 2.0 Dog DNA test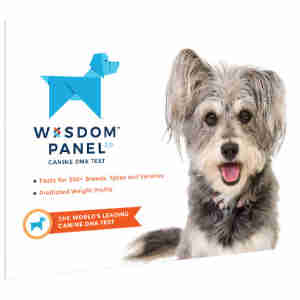 Rollover image to zoom
Product details
With a simple swab learn more about your dog's ancestry with the Wisdom Panel DNA Test.
How it works
This canine DNA test analyses your pet's DNA to help understand your dog's unique appearance, wellness needs and behaviours. The test results provide information about ancestry and a prediction of how their weight might develop over time
Additional tests are provided for purebred and designer dogs, including a homozygosity profile (which detects inbreeding) and a comparison to other dogs of the same breed in their database.
The team of vets and scientists behind the product has been developing and researching canine DNA tests for more than a decade. This test recognises more than 350 breeds and varieties, as registered in the Kennel Club. For mixed-breed dogs, the test will offer data on purebred ancestors within the past three generations.
Key benefits
recognises more than 350 dog breeds and varieties
works on dogs originally from Canada, the US, Western and Northern Europe
can identify purebred ancestors to the great-grandparent level
offers a predicted weight profile to help nip obesity in the bud
purebred and designer breeds are screened for homozygosity (a sign of inbreeding)
designer and purebred breeds are provided with a Principal Component Analysis chart, comparing them to other individuals of the same breed
If you've adopted a dog and aren't sure which breed they are, a DNA test will answer your question.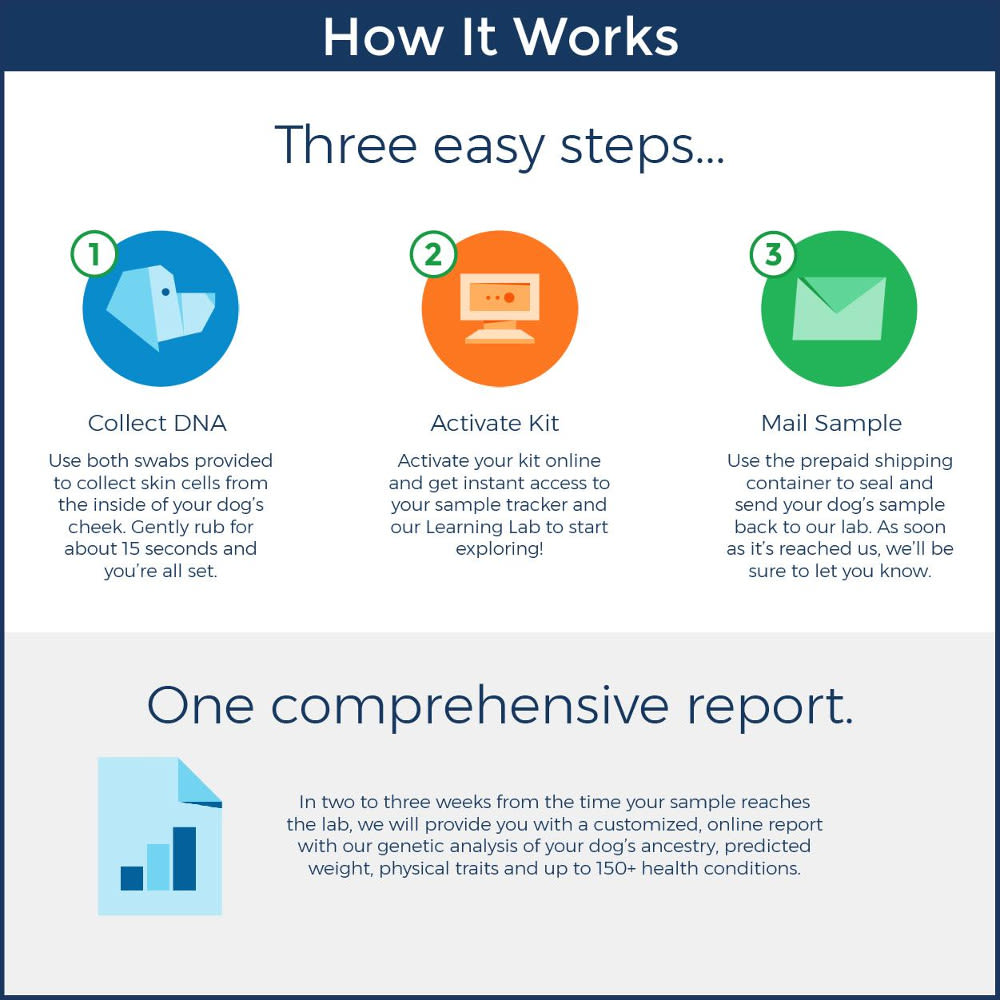 Customer reviews
Product reviews are filtered by language.
The following reviews are available in English.
Enlighting

We have something white, small and cute which we found in a dump, rescued and kept. The vet had some ideas, but was never sure. And wrong, as it turned out. Now we know it's a Maltese/Yorkshire Terrier Mix. That helps in choosing the best food and understanding his nature. What it doesn't change is how much we love the little thing.

DNA kit

We have recently rescued a 4 month old cross breed pup so knowing a bit more about her breeding will definitely help us with her training! Recommend for anyone in the same situation.

Dog DNA test

Most interesting results