Skip to content
Skip to navigation menu
Vitakraft Rodents Muffins with Nuts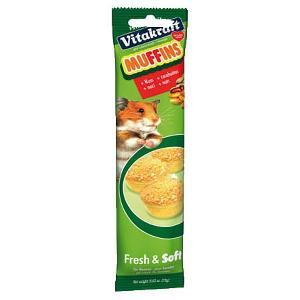 Product details
Vitakraft Hamster Nut Muffins are a delicious light snack for your hamster to enjoy between mealtimes.
Made from only the finest ingredients as with all Vitakraft products, these Nut Muffins are exceptionally good and your hamster will just love them.
A tasty nutty treat for anytime!
Each pack contains 5 muffins.
Ingredients
Eggs & Egg Products,
Cereals,
Sugar,
Nuts,
Milk,
Dairy Products
Vegetables.