Skip to content
Skip to navigation menu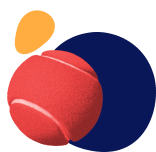 Search for food, toys, supplements, etc.
We've got everything you need for a healthy, enthusiastic cat or dog!
Top 10 tips for owning a pet
MedicAnimal is here to support you throughout your pet's life.
As part of our 'care with a conscience' ethos, here are some great tips on how
you can help your pet stay healthy and happy.
1. Cost
Whether you've paid a fortune for a pedigree or a nominal fee for a rescue, pets are an ongoing financial commitment. Food, grooming, and boarding costs can all add up. And unexpected vet bills can cause financial strain and genuine distress, so think about pet insurance for peace of mind.
2. Vaccinations
Vaccinations can protect your pet from life-threatening diseases. Puppies, kittens and adult dogs and cats should all have regular vaccinations as advised by your vet.

3. Parasites
While your own home may be spick and span, your pet may still be susceptible to parasites. These not only make your pet feel itchy and uncomfortable, but can affect their health. Ask your vet about regular preventative treatment to protect your pet.
4. Food
We all know it's important to have a healthy, balanced diet and feeding your pet the right food in the right amounts is immensely important. You'll find nutrition advice on our website and elsewhere online, or seek the opinions of your vet or other experts to find out what food might suit your pet.
5. Weight
Talking of food - be careful how much you feed your pet. Plump pets are at a risk from illnesses such as diabetes and joint problems. Ensure you know your pet's optimum weight and ideal body shape.

6. Breeding
Watching videos of cute kittens and loveable puppies is the perfect way to procrastinate from basically any chore but finding caring homes for puppies and kittens sometimes isn't as easy. Neutering also has some health benefits so speak to your vet about the best time to neuter your pet.
7. Exercise
For pets, exercise isn't just about stretching the muscles and building fitness. What exercise really offers your pet is the chance to interact with you, to explore new environments and just to simple enjoy. Make it appropriate to your pet's age and health and have fun!
8. Microchip
A little electronic chip can mean that if your pet gets lost they can be traced back to you and brought home. In 2016 Microchipping will become mandatory for dogs, so act now to beat the rush.
9. Teeth
Dental hygiene is important - brush your pet's teeth, provide dental treats and toys and get regular vet checks to care for their pearly whites.
10. Love
Pets really want to be snuggled, cuddled and stroked. They love affection, warmth and smiles. Shower your pet with love and they will provide your family with that unconditional affection that only a pet can provide.