Skip to content
Skip to navigation menu
Tetrapro Menu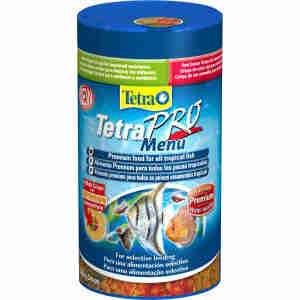 Tetrapro Menu is a great way to keep your tropical fish fit, healthy and a different way of keeping them interested in their food!
4 different types of flake which come separated, so you can pick and choose which flake they have. The yellow crisp helps promote more energy, the green algae crisp helps improve resistance, the orange is to help maintain a healthy growth and the red is to help improve colouring. You can control how much your fix have and mix and match.
Key benefits:
You can tailor their menu
High nutritional values
Complete food.