Skip to content
Skip to navigation menu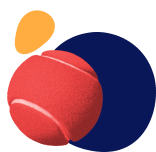 Search for food, toys, supplements, etc.
We've got everything you need for a healthy, enthusiastic cat or dog!
Sweet Itch
Sweet Itch
Sweet Itch is the common name for Summer Seasonal Recurrent Dermatitis (SSRD) and is an allergic reaction to the saliva of biting midges, sand flies and one type of blackfly. It is a problem that affects all types of horses but is more common amongst the pony and cob breeds. It is also thought to be hereditary and for this reason it is unadvisable to breed from an animal with this complaint. Sweet Itch is a seasonal complaint when midges are most active between the months of April and early November, particularly on calm, humid days, biting mostly in the early morning and late afternoon.
Symptoms
Symptoms include severe itching, hair loss, skin thickening and flaky dandruff. Weeping sores, sometimes with a yellow crust of dried serum may occur which can suffer secondary infection if not treated. The top of the tail and the mane are most commonly affected. The neck, withers, hips, ears and forehead, and in more severe cases, the mid-line of the belly, the saddle area, the sides of the head, the sheath or udder and the legs may also suffer.
The horse may swish its tail vigorously, roll frequently and attempt to scratch on anything within reach. It may pace endlessly and seek excessive mutual grooming from field companions.
Sweet Itch may cause a marked change in temperament; the horse may become agitated, impatient and lacking concentration when ridden. The presence of flying insects often exacerbates these changes, and can lead to incessant head shaking.
Horses that develop Sweet Itch usually show signs of the disease between the ages of one and five and it is common for the symptoms to appear first in the autumn.
Causes
Sweet Itch is a delayed hypersensitivity (allergic reaction) to insect bites and results from an over-vigorous response by the horse's immune system. In the process of repelling invading insect saliva the horse attacks some of its own skin cells and the resulting cell damage causes the symptoms described as Sweet Itch.
The Culicoides midge and the larger, hump-backed Simulium equinum, a member of the blackfly family, are responsible. Each has a preferred feeding site; Culicoides tend to be body feeders and Simulium are most often ear feeders.
Management
At present there is no cure for Sweet Itch. Once a horse develops the allergy it generally has it for life and every spring, summer and autumn are distressing periods for horse and owner alike. The animal's comfort and well being are down to its owner's management, on the advice of their veterinarian. If you suspect that your horse is suffering from Sweet Itch it is important that you consult your vet to confirm the diagnosis, and discuss a targeted approach to manage the problem, given your particular circumstances.
Minimizing attack
· Move the horse to a more exposed, windy site
· Ensure pasture is well drained and away from muck heaps
· Stable at dusk and dawn, when midge feeding is at its peak
· Use an insect repellent
· Use a summer sheet, preferably with complete neck and tail covers to protect the base of the mane and tail. Specially manufactured anti-midge rugs are now available
· The addition of garlic to the diet can reputedly help although this has not been scientifically proven
· Magnesium rich mineral blocks have also been reported as causing a marked improvement in some animals
· Use an insecticide e.g. Benzyl Benzoate
Minimize allergic reaction
· Depressing the immune system with corticosteroids (e.g. by injection of 'Depo-Medrone' or 'Kenalog', or in tablet form as 'Prednisolone') may bring temporary relief but there can be side effects, including laminitis.
· The use of anti-histamines may bring some relief but high dose rates are required and they can make the horse drowsy.
· Applying soothing lotions to the irritated areas. Soothing creams such as Calamine Cream or 'Sudocrem' can bring relief and reduce inflammation, but they will not deter further midge attack.
MedicAnimal recommends:
Switch Equine which is a ready to use solution that should be applied at a rate of 1 ml per 10 kg bodyweight to a maximum of 40 ml. Apply the measured dose in roughly equal portions to the mane and rump avoiding the saddle area. Treatment should be started at the beginning of the sweet itch season and repeated as necessary. If horses and donkeys are to be groomed, apply Switch after grooming.
Killitch is a specially developed preparation effective in the treatment of sweet-itch in horses and ponies. Killitch can be applied as a preventative action against sweet-itch and skin damage, or to alleviate irritation and soothe infection once the condition has taken hold. The Killitch formulation guards against bacterial infection whilst also repelling midges.
Sweet Itch Lotion Equine A clear oily solution containing Piperonyl Butoxide (100%) 0.5% v/v added as Piperonyl Butoxide BP (Vet), Pyrethrum Extract BP (Vet) 0.4% v/v. Apply the lotion in advance of the start of the season when the Culicoides midge becomes active (April). First application: apply liberally to the mane and tail with a soft brush, parting the hair on the mane and tail to apply the lotion to the skin. Subsequent applications: Top up once or twice daily with a smaller amount of lotion throughout the spring, summer and early autumn. After shampooing the mane or tail, a heavy application should be made again.
Conclusion
The good news is that Sweet Itch only affects a small minority of animals and is not an infection that can spread from horse to horse. Unfortunately once a horse or pony has become allergic to these insects it will always remain so. Sweet Itch can be both debilitating and unsightly. It prevents the animal from being used for showing and the resulting sores may prevent or limit its ability to work or be ridden in the summer. Very often these animals are sold during the winter months when the condition is not active and the problem is passed on to another unsuspecting owner. Purchasers should always be warned about animals with this condition as they require special attention and should therefore go to experienced homes with suitable facilities.