Skip to content
Skip to navigation menu
SureFlap Microchip Cat Flap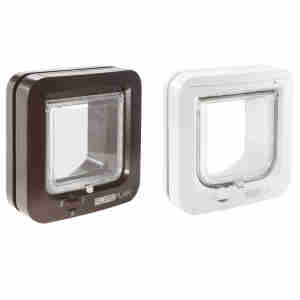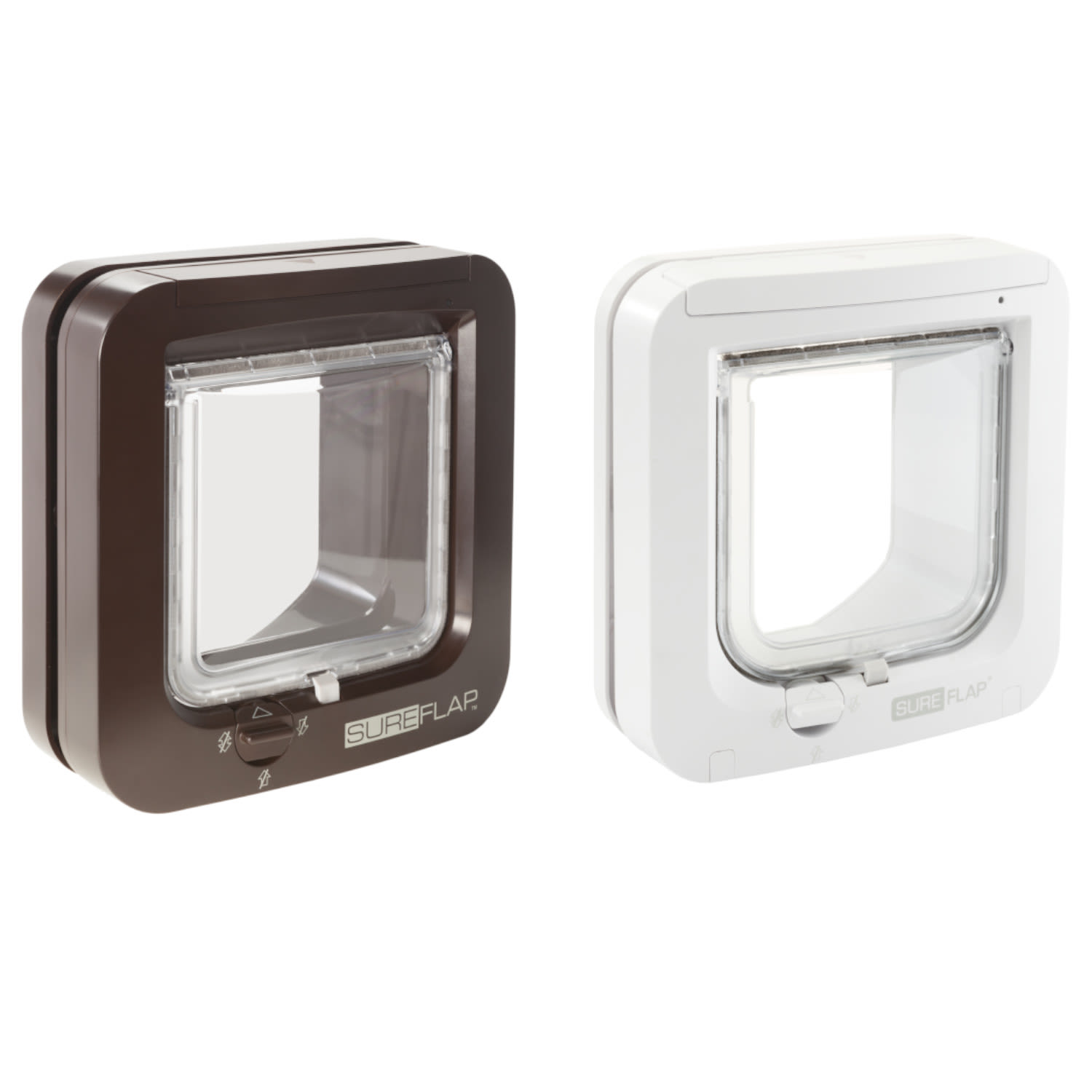 Sureflap MicroChip cat flap gives your pet some freedom while keeping out any unwanted visitors.
How it works
This smart cat flap only responds to the unique identifying code embedded in your cat's microchip. This means your pet can roam outside when they please and come back in when they're tired. On the other hand, any neighbourhood friends or curious strays are stopped from getting in the same way. You can also set the four-way manual lock so that it only works in one direction, which is perfect if you prefer to keep your cat in at night but they haven't come back yet.
It's no problem if you've got more than one pet either, as plenty of different chips can be added to the system. The easy controls make it simple to get started and ensure registering your pet is effortless.
You can still use it even if your cat's not chipped, as the Sureflap MicroChip cat flap comes with its own collar tag that the system can recognise instead.
Key benefits
Compatible with up to 32 chips
Four-way manual lock allows greater control of your cat's entry or exit
Fits into doors, windows and walls
Runs on four AA batteries
Low battery light
Typical battery life of more than six months.
When to use it
Giving your cat access to the outside world is great for their physical and mental health, especially if they're by themselves for a lot of the day. It encourages them to stay active, which reduces the likelihood of obesity.
The problem is that other animals can get into your house through normal cat flaps as well – possibly tempted by the food you leave out for your pets. As well as making a mess for you to clean up, intruders can also cause a lot of stress for timid or territorial cats.If you're looking to install this flap into a wall or another thick surface, have a look at our tunnel extenders.
To view information on SureFlap Door installation click here

To view information on SureFlap Glass installation click here

To view information on SureFlap Wall installation click here
Customer reviews
Product reviews are filtered by language.
The following reviews are available in English.
Much appreciated by my cat!

My cat was getting bullied by a neighbours cat, which was getting into the house through a standard catflap. The Sureflap has solved this! It keeps the interloper out while letting Toby come and go as he pleases. The only hitch was that it kept sticking open - however, this was solved when I loosened the screws.

Sure flap cat flap

Excellent product. Easy to install, worked immediately with micro chip.

Yes it works!

Unsure about this for some time before buying - but glad I did. It slotted easily into the hole from the previous Catmate flap, all I had to do was drill two screw holes, the old ones were covered by the flap. Followed instructions for setting the microchip numbers of both cats before fitting, and no problem. Both cats were comfortable using it within 24 hours. I rather hope my tom of 4.25kg doesn't put on weight though - he's large limbed and seems to take longer than my small girl to ease himself through, or maybe he's just being cautious. So far they're happy - and so am I.

Old cat with new tricks.

Our rescue cat is almost 15 years old and we were worried that he might not be able to cope with a cat flap with a comparitivly deep tunnel which he needed to enter through.Although it took about a week to get him going in he is now more than happy using it with no inducements,even though we had to keep it completely open for a couple of days for him to have confidence inside the tunnel. We then left it in the neutral position for a couple more days and finally activated the chip and allowed him to gradually gain his confidence. He is now totally confident with the flap and we can feel safe from other local cats coming into the house. Overall an excellent product.

end of big fat black cat

sureflap microchip cat flap. Worth every Penny as it now keeps a strange cat out of the house, out of their food and both my cats can use it simply with no real training. I fitted it myself and go nose to nose with Big Fat Black Cat who can't get in. Sorted.