Skip to content
Skip to navigation menu
Add to an existing Repeat Order
Add to an existing Repeat Order
Licensed item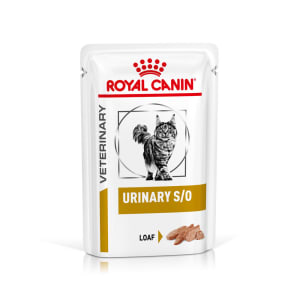 Royal Canin VHN Feline Urinary S/O
This is a licensed item so for regulatory reasons and to ensure we are providing the best product for the health of your pet, we need to ask you to confirm a few details.
Please confirm the type of animal you will be giving this licensed product to:
I am aware of the relevant safety precautions relating to the licensed products.
I will read the packaging and product literature before using any licensed products, and will use all licensed products according to the manufacturer's datasheet
I am not buying for resale and I am happy to be contacted if required
I confirm that the animal the licensed products will be given to is in general good health
I confirm that the animal the licensed products will be given to is NOT pregnant or lactating
Add to an existing Repeat Order
Licensed item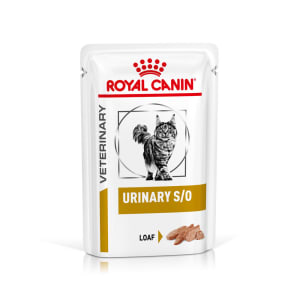 Royal Canin VHN Feline Urinary S/O
This is a licensed item so for regulatory reasons and to ensure we are providing the best product for the health of your pet, please read and confirm the details below:
By purchasing this product, you confirm your pet has been examined by a vet who has recommended the use of this food on the basis of examination and diagnosis.
You understand it is recommended while your pet is being fed this product, you seek veterinary advice at least every 12 months regarding the usage of this food and the on-going care of your pet.
Should your pet's condition deteriorate in any way while using this product, seek immediate veterinary advice.
Add to an existing Repeat Order
You are adding: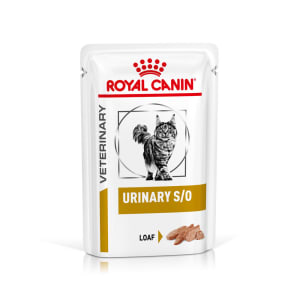 Royal Canin VHN Feline Urinary S/O
To the following repeat order:
Next order due on:


Delivered every
ending
Add to an existing Repeat Order
Thank you, we have updated your order. Your order is due on
You're setting up the following repeat order: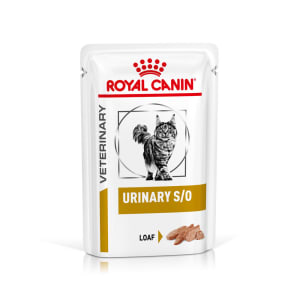 Royal Canin VHN Feline Urinary S/O
Product details
Royal Canin Feline Urinary S/O has been created by experts to relieve the pain and symptoms of lower urinary tract disease.
How it works
When your pet's suffering from a health issue, it's important that they get all the nutrients they need. This is a complete food that ensures your cat has everything he or she needs to stay healthy, as well as providing some extra support for their urinary tract and bladder.
Bladder stones can be particularly distressing for your pet; this food is made with ingredients which acidify urine to help dissolve stones and make it less likely that they'll come back. To help with this, Feline Urinary S/O also contains reduced levels of magnesium, which is one of the main components of bladder stones. The food also dilutes your cat's urine, meaning that it's more difficult for crystals to form. Glycosaminoglycans, naturally present in healthy bladders, help with any pain or inflammation in your cat's bladder, keeping them relaxed and happy.
Key benefits
High moisture content increases urine dilution
Helps dissolve all types of struvite stones
Helps lower the concentration of ions contributing to crystal formation
Urine dilution makes the urine less liable to form struvite and calcium oxalate stones
85g pouches
Lower urinary tract diseases can be serious, but luckily the signs are easy to spot. You might notice that your cat's urinating more often than usual, seems uncomfortable when urinating, or that his or her urine contains blood. There are a few different issues that can cause symptoms, like bladder inflammation or stones in either the bladder or urinary tract, so it's important to get your cat to the vet as soon as possible for a diagnosis.
As far as prevention is concerned, urinary tract disease can occur in any cat, but risk factors you can look out for include being overweight, not drinking enough and stress. If your cat does develop an issue, your vet might prescribe anti-inflammatory medication as well as recommending a specialised food such as this one.
Because veterinary diets are formulated for the nutritional support of pets with specific clinical conditions, we recommend that you only use them under professional advice. For more information on feeding Royal Canin Feline Urinary S/O to your cat, please consult your veterinary surgeon.
Ingredients
Ingredients:
Meat and animal derivatives, derivatives of vegetable origin, minerals, cereals, vegetable protein extracts, oils and fats, various sugars. Crude ash: 1.8%. Crude fibre: 1%. Crude oil fats: 3.5%. Moisture: 80%. Protein: 10%.
Additives:
Vitamin D3: 225 IU, E1 (Iron): 3 mg, E2 (Iodine): 0.25 mg, E4 (Copper): 2 mg, E5 (Manganese): 1 mg, E6 (Zinc): 10 mg, Urine acidifying substances: calcium sulfate: 0.25%. Technological additives: (acidity regulator) Sodium bisulfate: 0.5 g.
Feeding Guide
Customer reviews
Product reviews are filtered by language.
The following reviews are available in English.
Excellent

My elderly cat suffers from recurring cystitis .It has been really a lifeline being able to have his food delivered during the lockdown Good service quick response

Royal Canin Urinary products

Having a cat prone to cystitis, being able to get recommended urinary food easily on-line has solved the problem of trawling shops/shelves for the required products.

My cat loves this food

Since having being told that my cat Jess has to be on a special diet he has taken well to eating this wet food, I give it to him every now and then, as he usually eats the dry food but he has this as a change

Urinary cat food

Excellent service been using for years cat food has helped my cats problems

Cats Prefer ... ?

Been using meaty loaf for a year, alternating with morsels in gravy plus Urinary S/O dry food. Occasionally use Hills equivalent for variety but my cat clearly prefers Royal Canin. No recurrence of urinary problems so must be effective. Always had excellent service from Petmeds with no surcharge for delivery in Highlands. Recommended.