Skip to content
Skip to navigation menu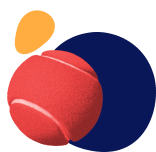 Search for food, toys, supplements, etc.
We've got everything you need for a healthy, enthusiastic cat or dog!
You have setup the following Repeat Order: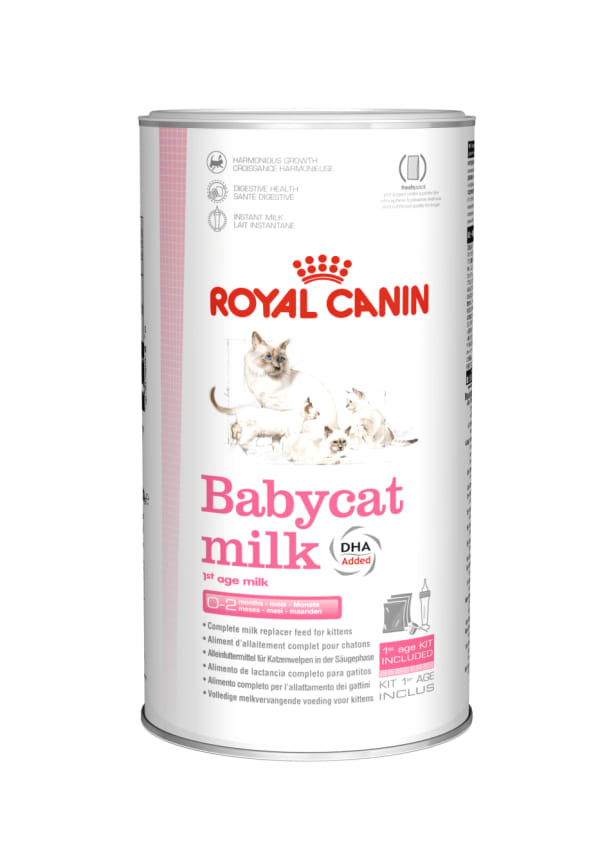 Royal Canin Baby Cat Kitten Milk
Royal Canin Baby Cat Kitten Milk
    YOUR KITTEN IS NOT A CAT THEY NEED SPECIAL NUTRITION – Is a human baby fed like an adult? Obviously not: babies have fragile digestive systems, small jaws and no teeth, and are thus...
Read more
Royal Canin Baby Cat Kitten Milk
Back in stock notification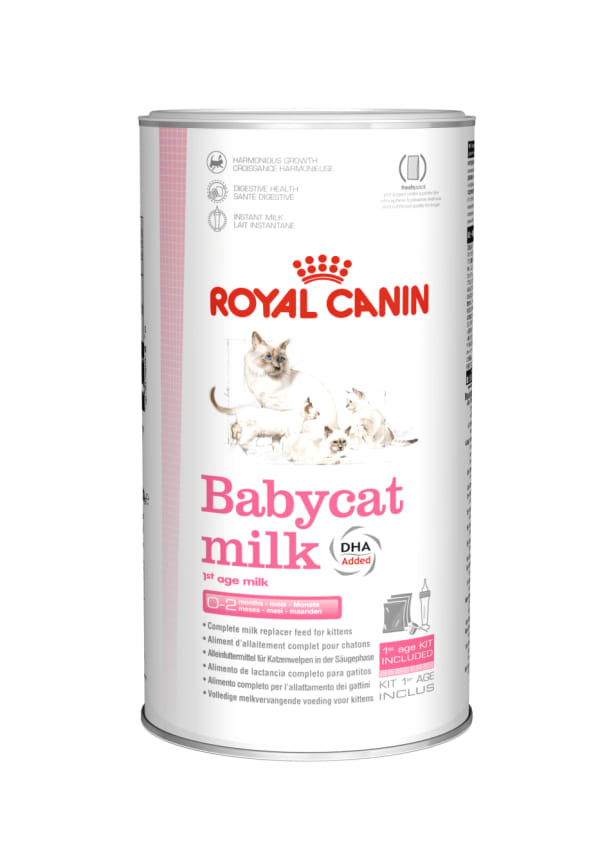 Royal Canin Baby Cat Kitten Milk
Royal Canin Baby Cat Kitten Milk
Enter your name and email address below then select which items you would like to be notified of when available.
Product details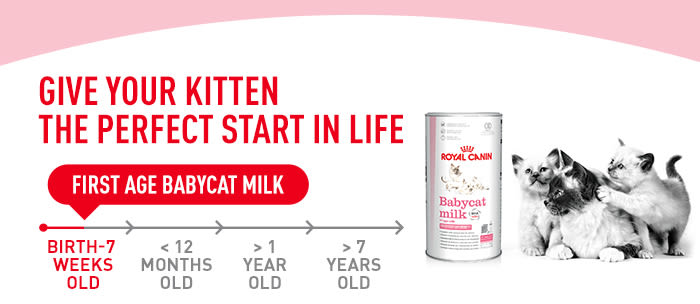 YOUR KITTEN IS NOT A CAT
THEY NEED SPECIAL NUTRITION
– Is a human baby fed like an adult? Obviously not: babies have fragile digestive systems, small jaws and no teeth, and are thus unable to bite into an apple, for example.
– This analogy between the two species makes it easier to understand why kittens also require a different diet to adult cats. Growth in kittens lasts for at least 12 months, depending on the breed and gender.
– ROYAL CANIN® Babycat range gives the perfect start to your kitten.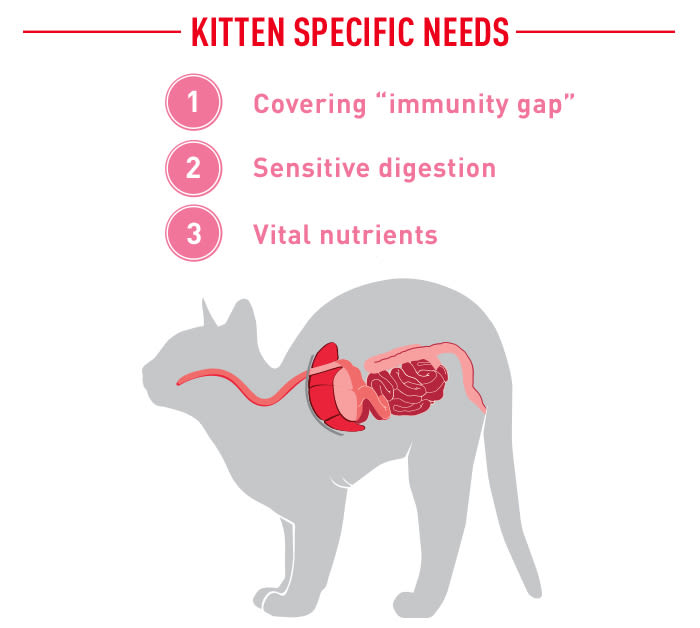 – The period during which maternal protection has become insufficient and the kitten's own defence mechanism is still underdeveloped is known as the "immunity gap"
– Chewing is limited so the food reaches the stomach with little pre-digestion
– Kittens eat multiple small meals (10 to 16 a day)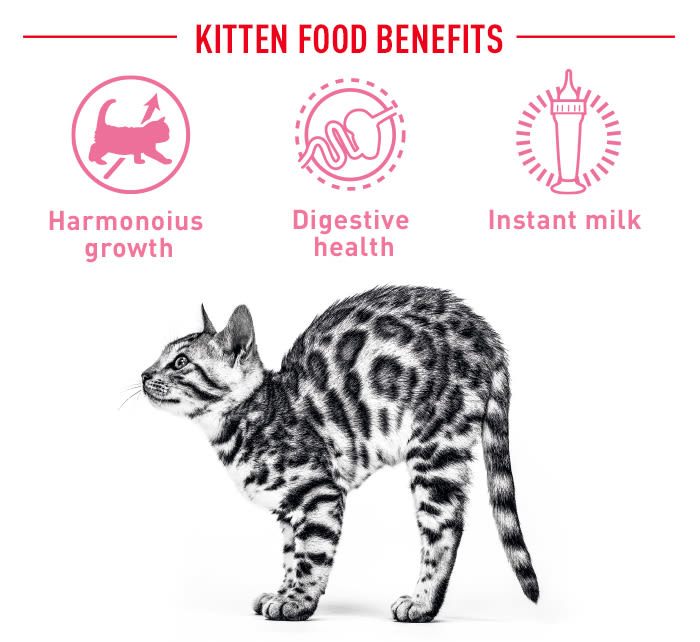 </p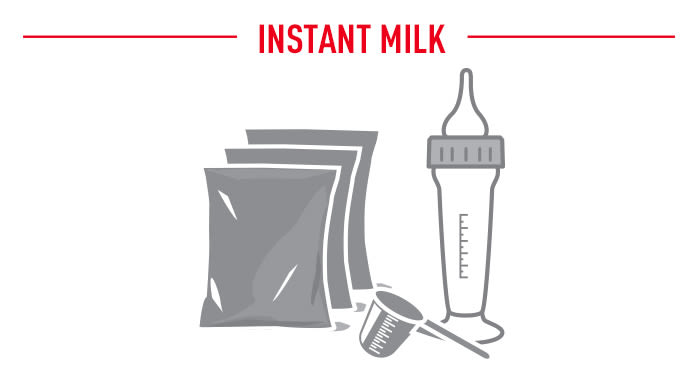 ROYAL CANIN BABYCAT MILK is adjusted to be as similar as possible to maternal milk. The microgranules allow the formula to dissolve within five seconds, ensuring clump-free preparation. Carefully selected, highly digestible proteins support a healthy digestive system. The addition of fructo-oligo-saccharides (FOS) helps maintain a healthy balance of digestive flora. An anti-oxidant complex (vitamins E and C, lutein, taurine) and mannan-oligo-saccharides support the kitten's developing immune system.
Harmonoius growth - The composition of Babycat Milk is as close as possible to queen's milk
Digestive health - Carefully selected ultra-digestible proteins that suitable for the kitten's digestive system
Instant milk - Dissolves instantly an completely with no sediment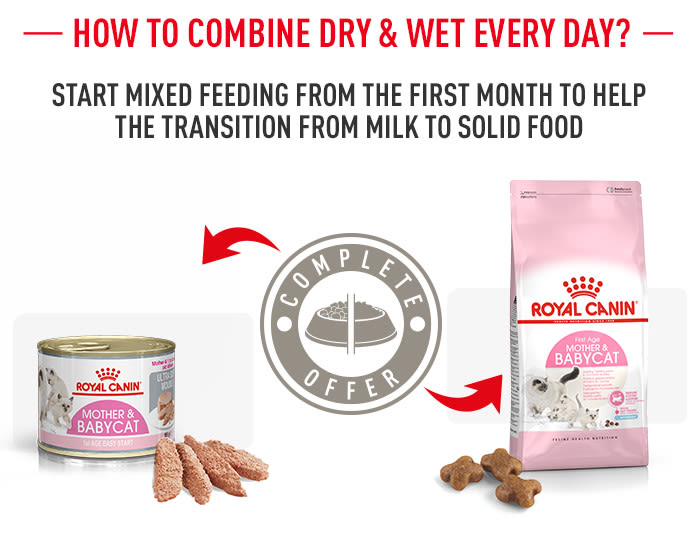 WET FOOD BENEFITS
Naturally high in moisture which helps reduce the risk of urinary problems and maintains healthy weight.
DRY FOOD BENEFITS
KIBBLES:
Concentrated nutrients and a texture providing a brushing effect on the teeth with positive outcomes on oral health.
Customer reviews
Product reviews are filtered by language.
The following reviews are available in English.
Superb milk replacer

This milk replacer successfully reared 2 orphaned kittens. It was easy to measure out and miv and the bottle that came with it was excellent. Highly recommend.

Thankfully not needed,

This came highly recommended by a number of Somali Breeders. This was a first time for me and for my cat. Somalis are notorious for small litters, but Finzi decided eight was a good number for her first attempt! Very grateful we haven't so far three weeks; had to use this, but product arrived very swiftly and very well packed nice box for the grown up cats to play in! I was impressed with the clear instructions and the bottle and teats. Everything you would need if you had problems. Am planning to start mixing it with kitten food to supplement Finzi's issues. That every breeder I asked recommended this product, is recommendation enough for me.

excellent for orphaned kittens

I raised two orphaned kittens on this. It easy to use and comes with a very good bottle no need to buy another one.

Good kitten milk for tiny kittens

I purchased this to hand rear a litter of orphaned kittens but I was dismayed to find all the instructions were not in English.

Royal Canin Babycat Milk

Having discovered a day old abandoned kitten in our garden we were recommended to use Royal Canin Babycat Milk as a substitute for his mothers milk. Seven weeks down the line and we now have an 865gram energy packed furball 90g when he arrived. The product is easy to mix and comes with bottle and teats. I would certainly recommend this product.