Skip to content
Skip to navigation menu
Protexin Pro-Fibre Rabbits Pot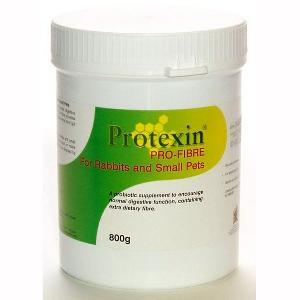 Product details
A pelleted product for addition to the daily food of rabbits. Containing fibre from several sources. Many modern diets and methods of feeding often leave the rabbit with insufficient fibre in its diet which may lead to alimentary problems, especially in the hind gut.

The beneficial microorganisms contained in this product occur naturally in the gut of all healthy animals. Probiotics colonise the gut and help exclude potentially pathogenic bacteria. The fibre content of Pro-Fibre is multi-sourced and comprises both digestible and indigestible components.
Customer reviews
We're sorry but there are no reviews of this product in English.