Skip to content
Skip to navigation menu
Petface Ceramic Cat Bowl with Fish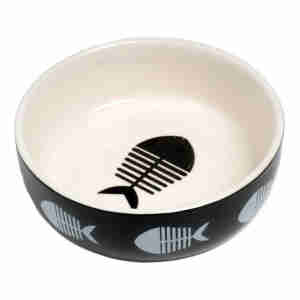 Rollover image to zoom
Product details
Fish is always on the menu with this Petface Ceramic Cat Bowl. Finished with a black exterior, the ceramic bowl naturally keeps food and drink cool.
Key features:
Ceramic cat bowl
Fish design
Keeps food and water cool
13cm (diameter) x 4cm (height).
Customer reviews
We're sorry but there are no reviews of this product in English.