Skip to content
Skip to navigation menu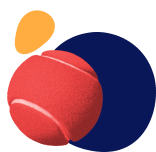 Search for food, toys, supplements, etc.
We've got everything you need for a healthy, enthusiastic cat or dog!
You have setup the following Repeat Order: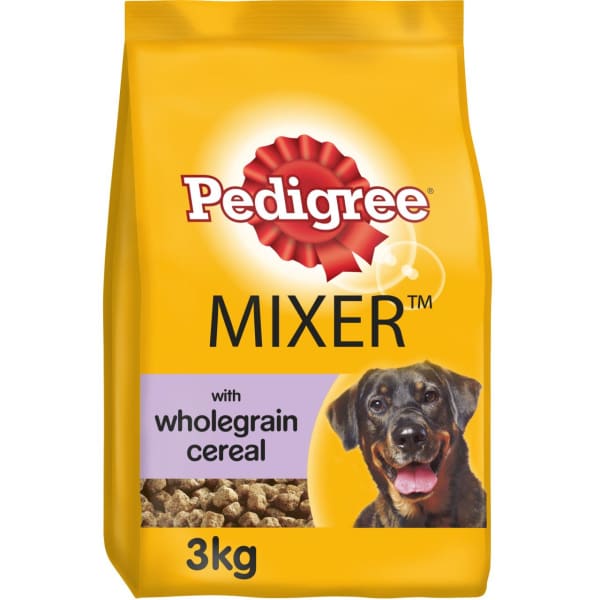 Pedigree Dog Mixer Original
Pedigree Dog Mixer Original
Pedigree® Complete We live, love and celebrate our four-legged friends. From the time and care we give to our dogs at the Pedigree™Centre at WALTHAM®, to the nutrition, taste and devotion...
Read more
Pedigree Dog Mixer Original
Back in stock notification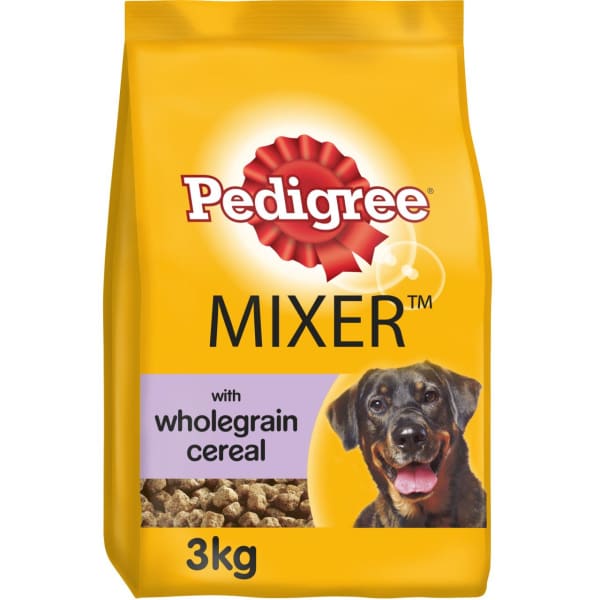 Pedigree Dog Mixer Original
Pedigree Dog Mixer Original
Enter your name and email address below then select which items you would like to be notified of when available.
Product details
Pedigree® Complete
We live, love and celebrate our four-legged friends. From the time and care we give to our dogs at the Pedigree™Centre at WALTHAM®, to the nutrition, taste and devotion we put into the products we develop, we live for the wagging tails that greet us when we get home at night. We marvel at the loving eyes that gaze adoringly at us, whatever we look like, whatever we've done.
All of this dedication, passion and love for dogs goes into every single product we make. And just like our reasons for being, we're naturally eager to please. So we never stop trying to do better. We hope that you and your best friend notice the difference.
Pedigree Dog Mixer
This is a complementary pet food for adult dogs. It is designed to be fed in conjunction with the range of dog foods from Pedigree which has been specially formulated to match the requirements of your dog throughout his life.
Pedigree Mixer Dog Food is the perfect complement to your dog's regular wet food to provide a complete nutritious diet.

Nutritionally balanced to support your dog throughout out its life, keeping it happy and healthy.

Pedigree Mixer Dog Food will help to encourage your dog to crunch its food, not only helping digestion but will promote healthy teeth and gums in your dog.
Developed with nutritionists and vegetarians of Waltham.
Pedigree Dog Mixer Key Benefits
Teeth and Bone Development:
Pedigree Small Bite Mixer contains calcium for healthy teeth and bone development.

Healthy Digestion:
Pedigree Small Bite Mixer contains natural fibres for roughage to help your dog digest his food properly.

Top Skin and Coat Condition:
Pedigree Small Bite Mixer has vitamins to help keep your dog's skin and coat in top condition.
Pedigree Good Honest Food
Making our products healthier and tastier is a never-ending job. We've put 60 years of research into our latest recipes. So they not only have the right balance of vitamins, fibre and protein for healthy digestion. Dogs also find them more tail-thumpingly delicious than ever.
But research alone isn't enough. Something else that helps make our products naturally delicious are our 8 product promises. They make sure that quality is always our first, second, third, fourth, fifth, sixth, seventh and eighth priority.
100%Nutritionally Complete - It's the dedication, care and attention behind all of our products that makes them so special
No Artificial Colours & Flavours in our main meal dog food - Good, balanced, healthy food free from artificial colours and flavours.
Highest Factory Standards - Our factories are independently inspected to the same standard as those used to produce human food
Traceability - We can trace all our meat to the farm it comes from
Quality Ingredients - We buy our meat from the same approved source as meat for human consumption
Quality Checks - All our products go through 16 quality checks before we let it out the door
More meat in the can - We always put more meat in the can than any other ingredient
Made by us, for us - Because we're proud of the quality of our dog food, we don't make it for any other company
We believe that all dogs should be fed nutritious food they love. We want them to live in happy, loving homes with people who care deeply about them. These are the guiding principles that drive everything we do and everything we make.
We believe that the food we produce should not only taste great but give your dog the nutrition he needs to live a long and happy life. We are very proud of the products we make and promise to always provide your dog with GOOD HONEST FOOD every time.
**Based on the recommended manufacturer retail price of Pedigree Puppy Complete Large Breed, and recommended feeding guidelines from the manufacturer.
Ingredients
Pedigree Dog Mixer
Ingredients
Cereals (Min. 4%), Derivatives of Vegetable Origin, Meat and Animal Derivatives (Min. 4% Meat Juices), Oils and Fats (Min. 4% Natural Oils), Minerals (Min. 2%), Contains EEC Permitted Antioxidants and Preservatives
Dietary Information
No Added Sugar
Free From Artificial Colours
Free From Artificial Flavours
Nutritional Data
| | | |
| --- | --- | --- |
| Typical values | | per 100g |
| Protein | | 11. 5% |
| Oil | | 6. 5% |
| Ash | | 7. 5% |
| Fibre | | 4% |
| Copper | | 10mg/kg |
Dosage
Pedigree Dog Mixer
Weight (kg) = Grams per Day.
5kg = 60g
10kg = 100g
15kg = 140g
30kg = 200g
40kg = 240g
60kg = 320g

A bowl of fresh water should be available at all times.

The quantities shown are for guidance only. An individual dog's needs will vary according to other factors like breed, level of activity and living conditions. Less active dogs may need up to 20% less, and very active dogs may need up to 50% more. Most dogs take some time to adapt to a change in diet. When introducing your dog to Pedigree®, do so gradually over a period of 5 days.
Customer reviews
Product reviews are filtered by language.
The following reviews are available in English.
Good priced mixer

Went down well as described

nice quality mixer

find this mixer very good not too big and my dog loves it

Pedigree mixer

Having searched for Pedigree Mixer in shops. I managed to locate the item Pet - Supermarket much cheaper. Now had my second order delivered and received loyal discount making the item even cheaper. Communication is faultless and delivery quick. Well impressed.

Pedigree chum mixer

Excellent service alot cheaper than the high street, definitely deal with you again