Skip to content
Skip to navigation menu
Pawz Rubber Boots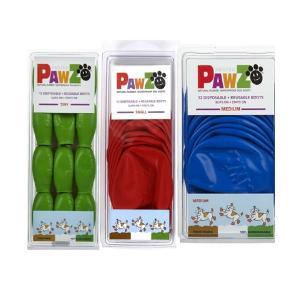 Product details
These Pawz dog boots are a clever, versatile solution for dogs with active, sensitive or injured paws.
How it works
These grippy, slip-on boots are made of tough but lightweight rubber, which is worn like a stretchy sock so your dog can still feel the ground beneath their paws. Each pack contains 12 boots, with each one re-wearable for multiple uses, and they're biodegradable once disposed of.
The waterproof rubber will also help to keep your dog's feet dry in puddles, prevent slipping on frosty surfaces and keep their sensitive pads from directly touching hot tarmac or slippery frost. The flexible material also allows for a full range of movement, so your dog won't be held back on your next adventure together.
Key benefits
secure, hassle-free slip-on boots
reusable for multiple days and biodegradable when disposed of
value pack contains 12 boots
tough, durable protective rubber
natural-feeling, lightweight boots
allow for maximum paw motion and feeling
When to use it
These dog boots are perfect for your pet during cold snaps or on hot days, when tarmac and paving stones may be frozen and slippery or painfully warm. They are suitable for indoor or outdoor use, making them great for senior dogs who sometimes struggle with laminated floors or slippery kitchen tiles. They're also ideal for dogs with especially sensitive paws, who may struggle on harder or rougher ground, or dogs who have recently suffered a paw injury and need to take things easy.
If your dog has any paw swelling, it's important to check with your vet whether these boots are compatible with this type of injury.
Pawz dog boots are available in a variety of sizes, from Tiny for Maltese dogs up to X-Large for great Danes – refer to the Pawz sizing chart if you need any advice.
Size Guide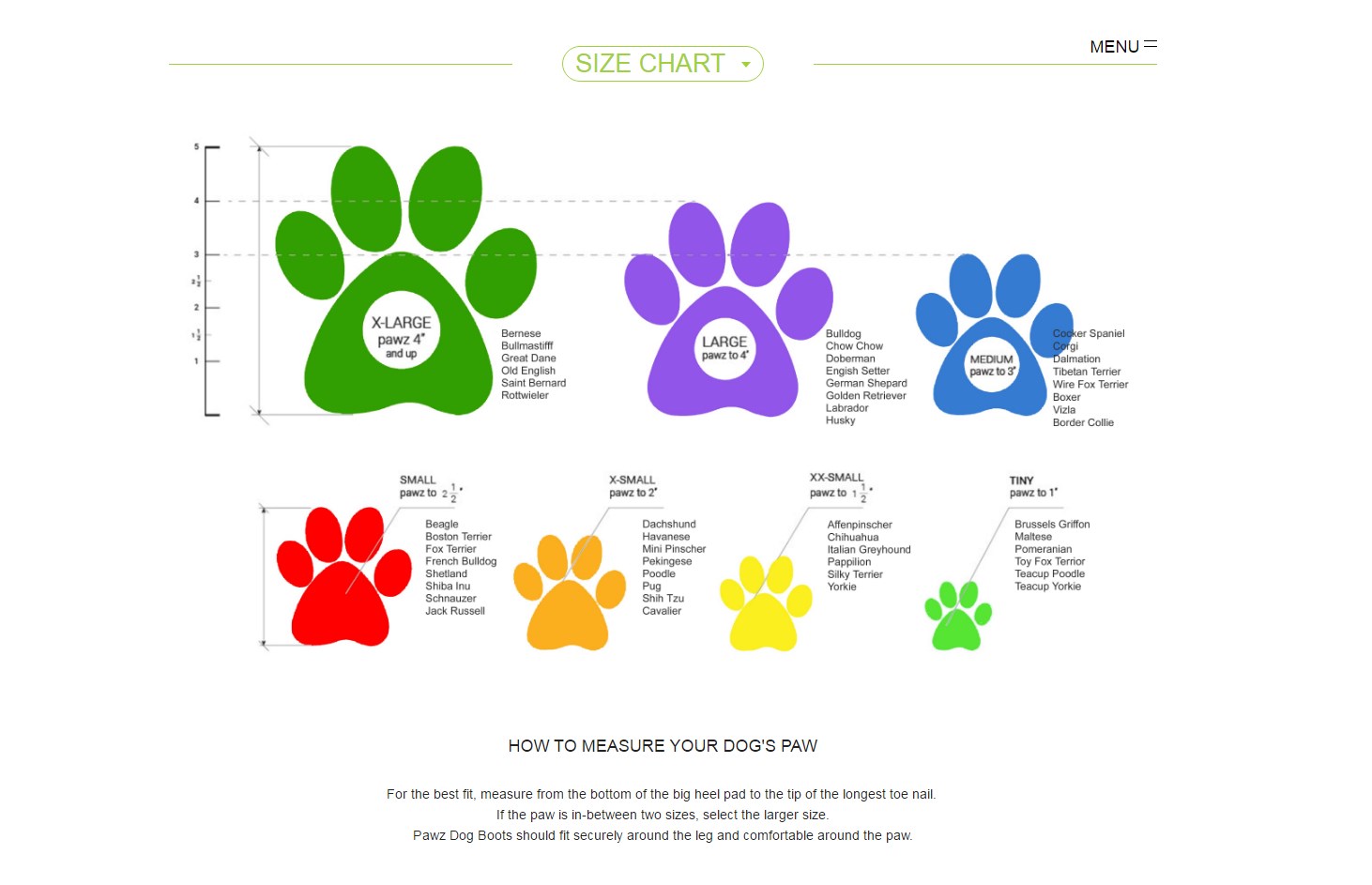 Customer reviews
Product reviews are filtered by language.
The following reviews are available in English.
Doggy boots

Use these balloon to protect my dogs back paws as he has a spinal injury and knuckles all the time. Whilst they are a bit tricky to get on they do the job. I use talcum powder to make them more pliable in gettinv them on

Pawz reusable boots

I got the 3" as my dogs paw is less than 3", but could not get it on as the opening is far to small, so I would recommend that you order a size larger than you think that you need. Apart from that I imagine that they are a good idea, which sadly I was unable to put into practice.

The best thing since sliced bread

After battling with a very energetic pup who cut his foot on glass and needed staples. We were told for 3 weeks we needed to apply boots, shoes and plastic bags just to keep it clean and dry when we walked him. Finally after 10 days we have discovered pawz which we have been putting on just for walk over his small bandage (which is now a child's sock and medical tape). They have saved so much stress for myself and my dog by having such a quick solution. I wish I knew about these beforehand!!!

I recently used when my dog cut two paws on some glass. The ground was sandy and these were great to pop on either 'over a bandaged paw' to keep it dry/provide a bit more cover/stay dry. Also used just to pop on over the paw 'without the bandage' to keep it clean on walks (although be aware that the dog's paw may sweat a bit, so ensure you remove when you can. Because of the 'balloon type neck' they stay on/grip the dogs ankle. Good quality/reusable. Small enough to keep a couple in the car/pocket/bag