Skip to content
Skip to navigation menu
Nullodor Sensitive Cat Litter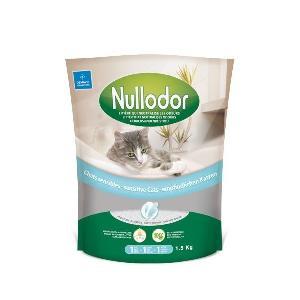 Product details
NULLODOR Sensitive Cats has been specially made for the well-being and comfort of indoor and sensitive cats of all breeds.
Key Benefits:

Ultra-absorbent

Suitable for fragile breeds, dermatological sensitivity, delicate paws, cats who have recently had an operation etc.
NULLODOR is a natural product made from very pure Silica gel and water. NULLODOR Sensitive respects all skin types, even the most sensitive. NULLODOR completely locks away odours for a month.
Customer reviews
We're sorry but there are no reviews of this product in English.