Skip to content
Skip to navigation menu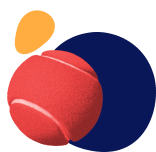 Search for food, toys, supplements, etc.
We've got everything you need for a healthy, enthusiastic cat or dog!
You have setup the following Repeat Order:
Ageility is a premium veterinary strength senior supplement providing proven 360 grades support for older dogs who want to feel good and full of life again! Ageility effectively supports...
Read more
Back in stock notification
Enter your name and email address below then select which items you would like to be notified of when available.
Product details
Ageility is a premium veterinary strength senior supplement providing proven 360 grades support for older dogs who want to feel good and full of life again! Ageility effectively supports stiff joints and maintains a healthy heart and an alert mind.
- Anti-ageing
- Promotes vitality
- Eases stiff joints
- Heart, liver and immune support
- Easy to feed, tasty pellets
EASES STIFF JOINTS
This unique synergistic formula combines Glucosamine and MSM with natural antioxidants aiding optimum joint health whilst removing harmful toxins from the bloodstream.

PROMOTES VITALITY
Packed with brain nutrients for cognitive support such as Ginseng and Omega 3 to promote vitality. With Hawthorn for maintenance of a healthy heart beat and multiple vitamins and minerals providing optimal senior nutrition.

ANTI-AGEING
The powerful Immortality Herb promotes longevity whilst key vitamins and antioxidants are included to provide unrivalled support for the liver and immune system.
Ingredients
Immortality Herb, Ginseng, Omega 3, Glucosamine, Chondroitin, MSM, L-carnitine, Chlorella, Omicha Berries, Hawthorn Berries, Vitamin E, Vitamin B1, Vitamin B6, Zinc Manganese.
Composition
Hydrolysed Poultry Protein, Glucosamine (from crustaceans) , Methyl sulphonyl methane, Ginseng (Siberian), Omicha berries, Hawthorn berries, Chondroitin sulphate, Immortality herb (18.13g), Chlorella (dried), Ginseng (Panax), Artichoke leaves, Linseed oil, Maltodextrin, Wheat starch (pre-gelatinised), Calcium carbonate, Sunflower oil

Additives (per kg)
Nutritional
Amino acids
DL-Methionine (3c301, 47,000 mg)

Trace elements
Manganous sulphate, monohydrate (3b503, 650 mg; 206 mg Manganese)
Zinc oxide ( 3b603, 5,920 mg; 4,260 mg Zinc)

Vitamins & provitamins
L-Carnitine (3a910, 75mg)
Vitamin B1 (3a821, 116mg)
Vitamin B6 (3a831, 113mg)
Technological Antioxidants
Tocopherol extracts (Vit E) from veg. oils (1b306 (i), 56.80 mg)

Analytical constituents
Crude protein 37.0 %
Crude oils and fats 6.9 %
Crude ash 11.8 %
Crude fibre 3.0 %
Sodium 0.6 %
Omega 3 2 %
Feeding Guide
Tasty and easy to feed pellets!
Feed daily, mixed in food or offered as a tasty treat.

SMALL DOGS (up to 10kg): 1/2 scoop/day
MEDIUM DOGS (11-20kg): 1 scoop/day
LARGE DOGS (21-30kg): 1 1/2 scoops/day X LARGE DOGS (31kg+): 2 scoops/day

Double the daily recommendation for the first 7 days.
One 2.5ml scoop provides approx. 2.5g.
Highly recommended for older dogs who want to stay active, alert and full of life!
Dosage
Directions: Ageility comes in a tasty, highly palatable pellet.
Small dogs up to 20kg, feed 2 scoops per day. Large dogs 21 to 40kg, feed 4 scoops per day.
Customer reviews
Product reviews are filtered by language.
The following reviews are available in English.
ageility

this product does not work on my border collie cross he hates the smell of it and i have tried so many ways to cover up the smell but have failed miserably he will pick at it for so long and then turn his nose up at it altogether and walk away and leave it.

Our old boy is like a puppy again

Weve seen such an improvement in our 13yr old staffy after 2 weeks. He's happier, more mobile, playing with his toys and running around. Also eating more which his great as he was losing some weight. Well worth a try if your old dog is showing signs of aging.

good stukk

it has made a huge difference to our 15year old border terrier

Contains Chicken

I bought this for my old dog but he had such a bad tummy after one use. I stopped it and contacted the company that makes it and it contains chicken. So don't use if your dog can't have chicken. I'm now giving it to my girl so it hasn't gone to waste

Seems to be helping!

It is only a short time since I purchased this but already the effects seem to be showing My dog isn't limping as much so hopefully we will continue to see an improvement .