Skip to content
Skip to navigation menu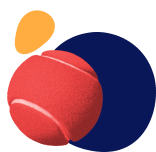 Search for food, toys, supplements, etc.
We've got everything you need for a healthy, enthusiastic cat or dog!
Earn loyalty rewards as
you shop for your pets
1. Order
Each time you place an order of £20 or more, you'll automatically receive 10% of your order value as credit to use against your the next one you place within 60 days.
2. Save
Place 5 orders, each of £20 or more within 12 months and *drum roll please* you'll become a VIP!(Good news – we've already taken into account orders placed within the last year).
3. VIP
As a VIP, you'll have access to a whole host of exclusive benefits, including free premium shipping on all orders, as well as discounts and gifts!
Free premium shipping
25% off your favourite product twice a year
Exclusive monthly discounts
Monthly prize draw to win £400
25% off the full Kokoba range