Skip to content
Skip to navigation menu
Kokoba Igloo London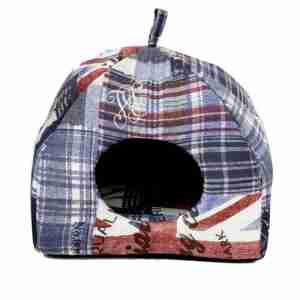 Rollover image to zoom
Product details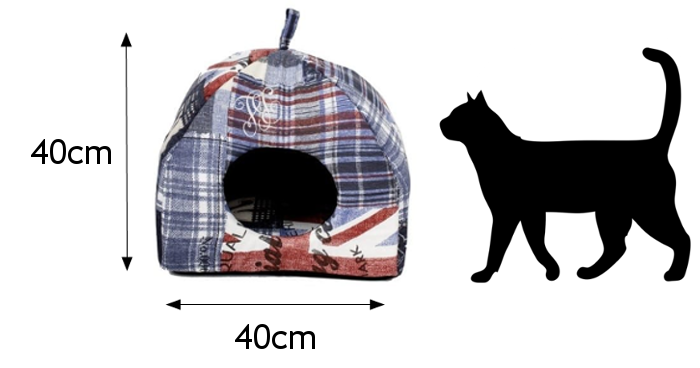 This bed is a secure and comfortable bed for your cat to sleep in.
How it works
Cats love to sleep in small, sheltered spots; this igloo bed is hooded to give them a sense of security, so they can have a peaceful rest. The dome shape is spacious inside, making it suitable for kitties of all sizes and ages. It has a circular cut-out that's easy for them to get in and out of while still being hidden from view.
With a colourful London print, it's a versatile bed that will blend in with all decors. The polyester foam filling will keep its shape after use and is extra spongy for your furry friend to pad on and snuggle up in.
Key benefits
colourful London print
igloo shape makes them feel safe and secure
one size (40x40x40 centimetres)
soft 100% polyester foam filling.
When to use it
If your pet is new to the family or has a slightly nervous personality, the igloo bed will give them an undisturbed spot to sleep in. Try to place it in a quiet corner away from the hustle and bustle of family life.
Cats are very territorial animals; giving them their own space means they have somewhere familiar to retreat to and feel at ease when they're stressed or you're away from home.