Skip to content
Skip to navigation menu
Kokoba Igloo Bed (Winter Edition)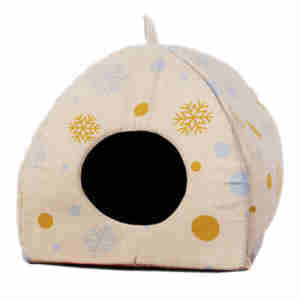 Rollover image to zoom
Product details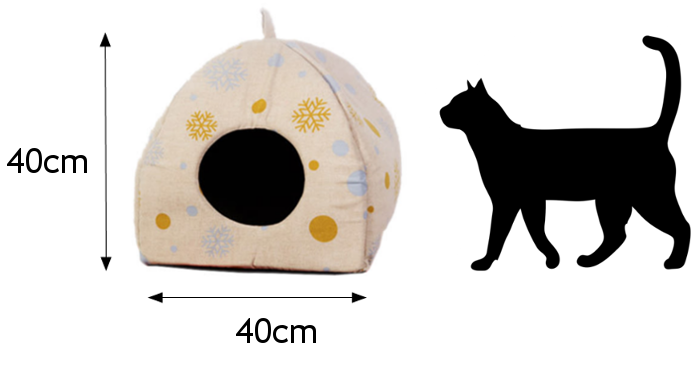 This Kokoba Igloo Bed makes a comfy hiding spot for your cat to rest in.
How it works
This igloo bed has a secluded dome shape to give your kitty a bit of privacy. The inside is spacious enough for kittens or fully-grown cats (and even small dogs like dachshunds). It has a circular entrance that's easy for your pet to get in and out of while still being hidden from the coming and going of family life.
It's super easy to keep clean thanks to the removable cotton-blend cover. Simply take it off and pop it in the washing machine at home or shake it off when your pet starts to shed fluff. It's extra soft with a 100% polyester filling that will keep its shape and bounce back once your furry friend has had a snooze.
Key benefits
easy removable cover
soft cotton-blend cover and spongy polyester base
Limited Winter edition
secluded igloo shape
one size (40x40x40 centimetres).
What's it for
It's no secret that cats like snug spaces; they'll happily snooze in boxes for hours! This igloo shape gives your kitty a secluded spot to get some rest in when they're feeling stressed.
If your family home is a little hectic, giving them a secret space to escape to can really help them relax. This is especially important if your cat is new to the family or has an anxious personality. Try to find a quiet corner away from small kids and loud noises to give your pet perfect peace.