Skip to content
Skip to navigation menu
Kokoba Dog Dental Toy - Rubber Bone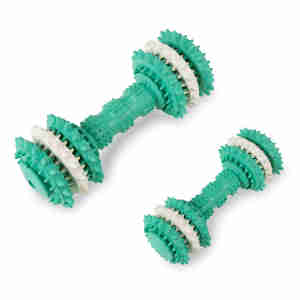 Rollover image to zoom
Product details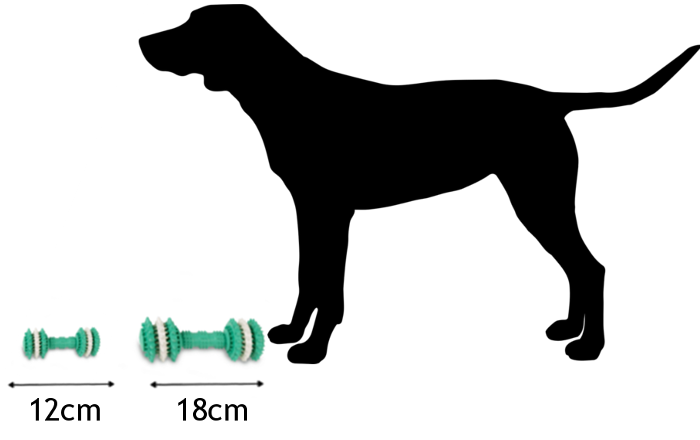 The Kokoba rubber dumbbell is a 100% natural rubber chew toy for your dog to play with and satisfy their natural need to chew.
How it works
This Kokoba dumbbell is a strong toy with especially designed nubs that help clean your dog's teeth and gums as they play. The chewing action can help reduce dental plaque and strengthen the jaw. It has a light mint flavour to help keep your pet's breath smelling fresh.
Oral hygiene is important for your dog's overall health as an unhealthy mouth can potentially lead to further infections. If you notice recurring symptoms, it's always best to talk to your vet.
Strong rubber means this toy's durable and long-lasting, as well as easy to wipe clean. The material's also non-toxic for added safety.
Key benefits
mint flavoured to help keep your dog's breath nice and fresh
available in two different sizes (12 centimetres and 18 centimetres) to suit different breeds
durable and non-toxic rubber construction
nubs to help exercise your dog's jaw.
When to use it
The Kokoba dumbbell's a great way to encourage good oral health through playing. Use it as a toy indoors on rainy days, or take it to the park as a replacement for a ball to get your pet active if it's sunny.
If your dog has bad breath or small amounts of dental plaque, regularly using this dumbbell can help to control it. The strong but flexible rubber is an ideal material for your dog to exercise their natural chewing habits without causing damage to either their teeth or the toy. The chewing action is a great jaw strengthener for your four-legged friend.
If you've got a smaller dog like a pug or a poodle, choose the 12 centimetre dumbbell, or go for the larger 18 centimetre option for larger dogs like Labradors.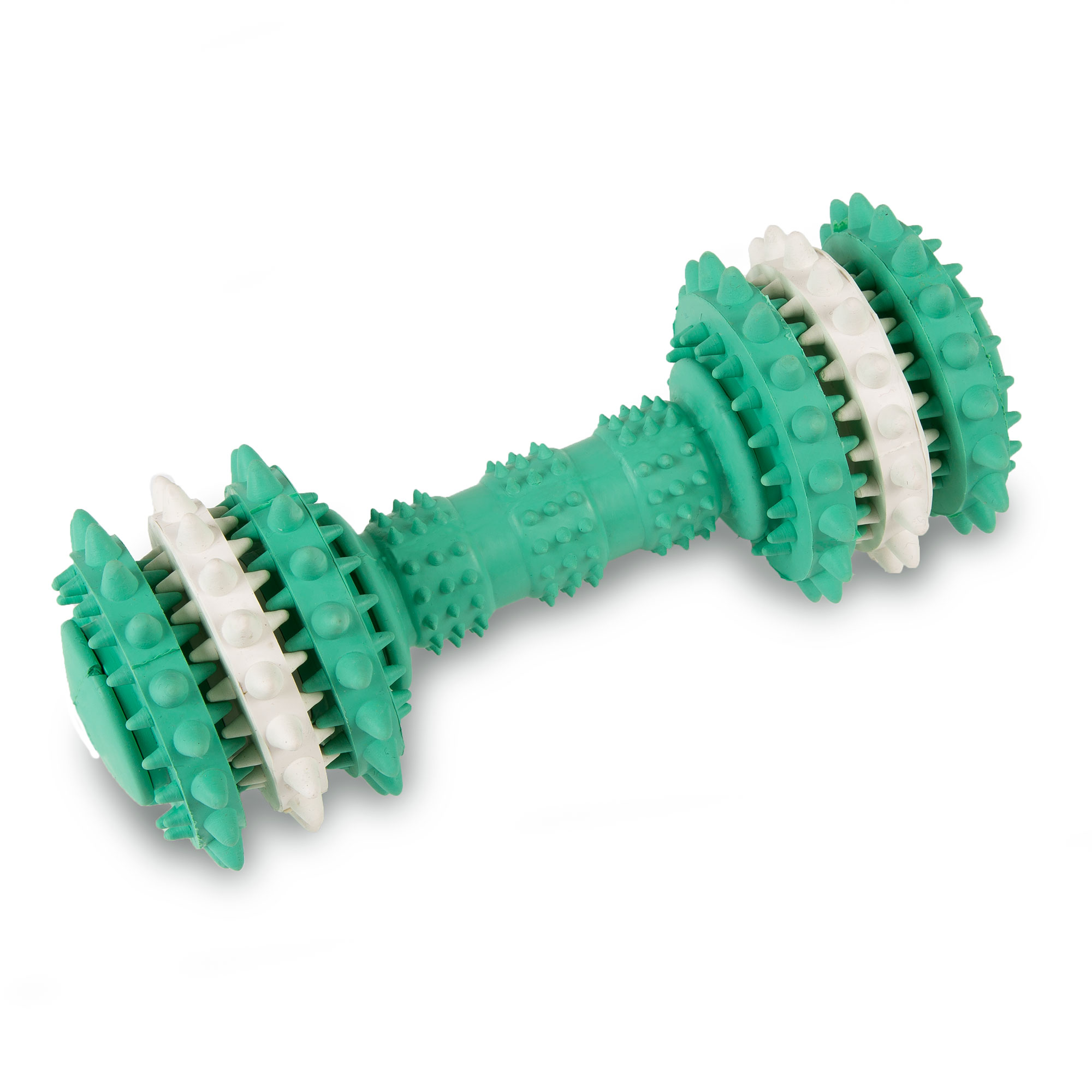 Customer reviews
We're sorry but there are no reviews of this product in English.