Skip to content
Skip to navigation menu
Kokoba Dog Chew Toy - Rubber Ring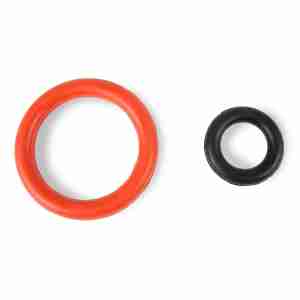 Rollover image to zoom
Product details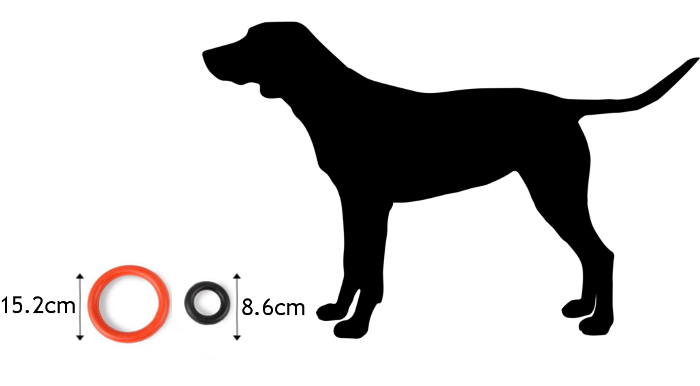 The Kokoba rubber ring is a great toy to add to your dog's collection that will satisfy their natural hunting and fetching instincts.
How it works
Playing with this rubber ring in a game of fetch is a good form of exercise for your pet that also stimulates their mental abilities as they hunt for the coloured ring. The lightweight natural rubber means this ring will go a long way when you throw it. The ring may bounce when it falls, adding difficulty to the game and stimulating your dog mentally and physically.
The toy's made from non-toxic materials, so it's safe for your dog to chew on. This can help your four-legged friend gradually strengthen their teeth and jaw. A strong jaw is very important to your dog's overall health and well-being as it allows them to chew their food and dog bones easily, and often decreases the chances of them suffering from lock-jaw.
Key benefits
durable, 100% natural rubber material that can withstand your dog's biting and chewing
the tough rubber material naturally encourages your dog to bite down, strengthening their jaw
the rubber ring comes in two different sizes (8.6 centimetres and 15.2 centimetres).
When to use it
Bringing the Kokoba rubber ring along with you on your daily walks with your dog will provide a great form of entertainment for you both. These kind of games are also a good way for you and your animal to bond, so ideal if you've got a new pet in the family.
In a safe, open area, throw the ring for your dog to chase and collect, encouraging them to exercise in a way that rewards their natural hunting urges to chase and hunt.
It comes in two sizes; the 8.6 centimetre size is suitable for a smaller dog like a King Charles spaniel, while larger dogs like Great Danes can use the 15.2 centimetre design.