Skip to content
Skip to navigation menu
Kokoba Dog Chew Toy - Ring with Rope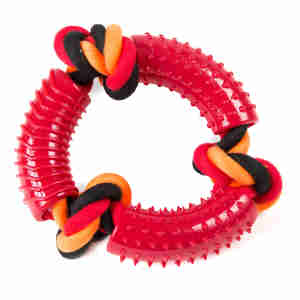 Rollover image to zoom
Product details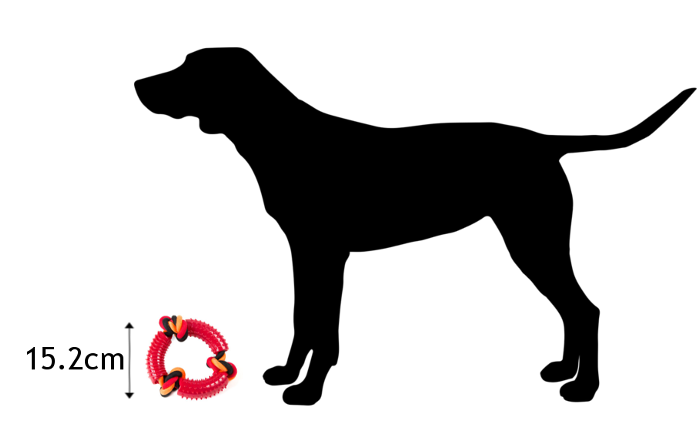 This strong and durable Kokoba ring with rope is a fun and sturdy toy for your puppy or adult dog.
How it works
This Kokoba ring can be used in a game of fetch or tug-of-war, encouraging your dog to exercise while stimulating them mentally. Games like this also help build a strong bond between you and your four-legged friend and keep them physically active and mentally stimulated.
The rubber construction helps clean your furry friend's teeth and massages their gums as they chew and play with the toy. The nubs gently rub against their teeth, potentially removing plaque and tartar, helping to improve your dog's oral hygiene. A clean and healthy mouth is important in all animals as, if not taken care of, the build-up of plaque can lead to harmful bacteria travelling down to their kidneys and stomach. This can weaken your dog's immune system, which is detrimental to their overall health and well-being.
Key benefits
the rubber material and rope float so can also be played with in water
made from 100% natural and non-toxic rubber
rubber nubs and different textures gently clean your dog's teeth.
When to use it
Dog's have a natural chewing instinct and the rubber ring helps satisfy this while also strengthening their jaw. A strong jaw is important in all dogs, especially as they grow older so that they can still comfortably chew their food and enjoy special treats like bones.
The rubber ring can be used as a fetch toy that can be taken on a walk to the park, the beach or other open areas for you and your dog to play together. The lightweight material's buoyant, so it's ideal for fetch games in the water.
Customer reviews
We're sorry but there are no reviews of this product in English.