Skip to content
Skip to navigation menu
"Best of its kind"
Kokoba Basic Cat Scratching Tree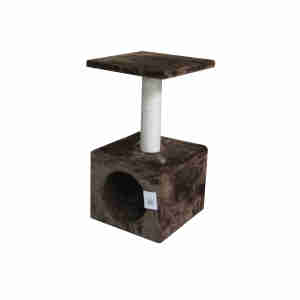 Rollover image to zoom
Product details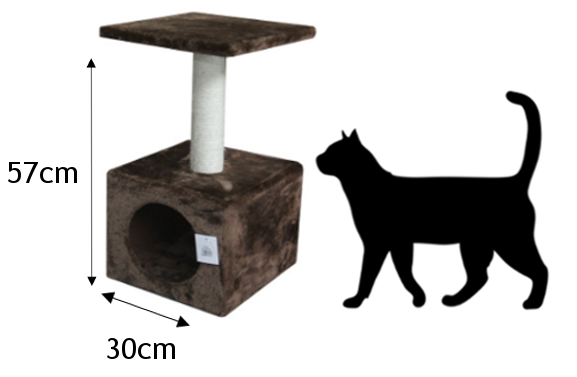 This two-level basic scratch tree has plenty to keep your cat entertained as they scratch and stretch.
How it works
The furry coating on this basic scratch tree gives your cat something to get their claws into, while the pole encourages them to stretch out their muscles too. The top platform and cubby hole means they have somewhere to sleep and hide, which is ideal as your cat is most likely to scratch after a nap.
The portable design can be placed anywhere in your home, which will encourage your kitty to stay away from the furniture.
Key features
top platform and cubby hole for your cat to sleep and play in
furry coating encourages scratching
highly portable
central scratching pole
When to use it
While it's true that cats scratch to sharpen their claws, it's not the only reason. It's an essential part of a healthy lifestyle for your pet: stretching keeps muscles limber and healthy, while clawing helps to reduce stress and removes the dead outer layer before it builds up. If you have more than one cat, scratching is a way for them to mark their territory. It can be a good idea to get more than one scratching post if you have several kitties at home.
This two-level basic scratch tree is specially designed to allow all your pets to play with it at once. As it's so lightweight, you can even easily move it to their most visited spots around the home. Your vet can advise on you how many scratching posts are ideal for the number of pets you have, as well as the best spots to place them around your house .
Additional Information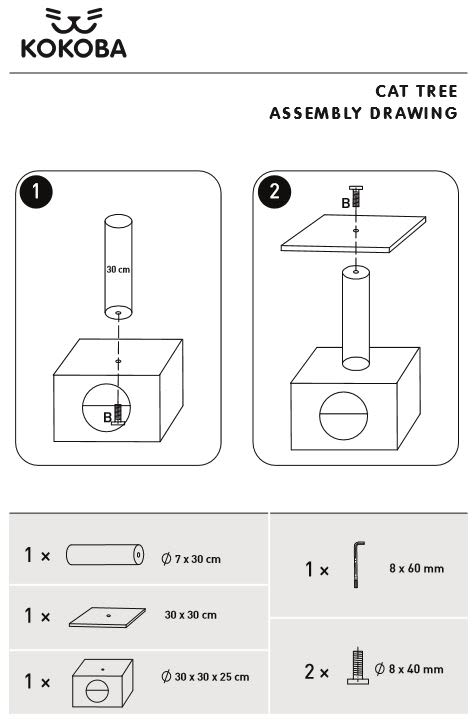 Customer reviews
Product reviews are filtered by language.
The following reviews are available in English.
EXCELLENT VALUE

My cats love this scratching tree. I was worried it might be too light weight and tip over, but it is quite substantial and totally up to the harsh treatment it gets. A great buy at a great price.