Skip to content
Skip to navigation menu
Kokoba 4 in 1 Dynamic Cat Toy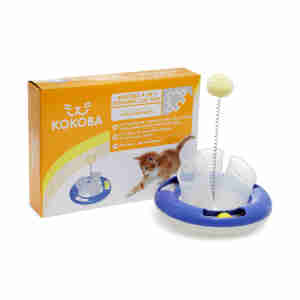 Rollover image to zoom
Product details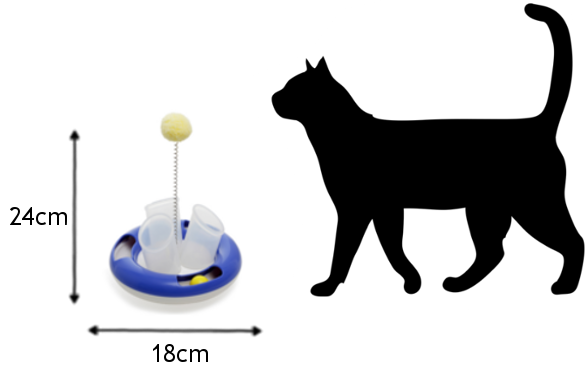 The Kokoba 4 in 1 cat toy combines a range of different activities to keep your cat engaged and hunting for treats. The base is curved so it swings and tilts and it is topped with a tube that goes right around the edge. It contains a ball that your cat can try to grab through the 'paw sized' gaps.
Three transparent tubes in the centre of the toy can be filled with treats, encouraging your cat to tip the toy or reach inside the tubes to grab them. The fluffy ball on the spring is there to encourage your cat to bat at it, causing it to spring backwards and forwards, as well as tipping the whole toy!
Key benefits
Creative toy with 4 different play options
High-quality and engaging
Dimensions: 24 (h) x 18 (w) cm.