Skip to content
Skip to navigation menu
Kokoba 2-Way Automatic Cat Teaser with sisal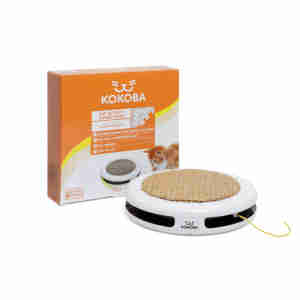 Rollover image to zoom
Product details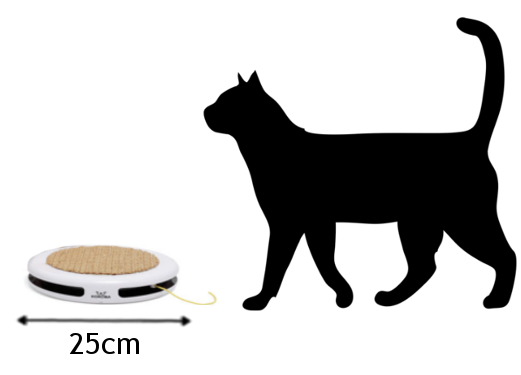 Entertain your pet and encourage them to exercise with this clever 2-Way Automatic Cat Teaser toy.
How it works
This robust automatic teaser taps into your pet's natural hunting instinct by throwing out enticing strings randomly from a central point. Not knowing where the next movement will come from keeps your cat on their toes and encourages them to pounce. Their mind will be stimulated and their eyes will dart around searching out the string and waiting for the perfect moment to strike. The toy has rubber feet to prevent it from moving around on the floor, and the scratch-resistant mat on the top means that your cat can even sit on the toy: the the perfect vantage point to spot the next string!
Key benefits
automatic teaser toy for cats of all ages
stimulates your cat's desire to hunt
throws out sisal strings at random
keeps your pet entertained when you're out of the house
rubber feet prevent slipping
scratch-resistant mat on the top is a great place for cats to sit
runs on 3 x AA batteries (not included)
When to use it
While outdoor cats get their hunting fix from chasing prey on their daily prowl, indoor cats sometimes miss out on this activity. It's not just a fun experience for them, but also provides essential exercise for their bodies and minds. Indoor cats will benefit from playing with a teaser toy to help them experience the same predatory feeling they'd get outdoors. The movement of this automatic toy catches your pet's eye and the random motion encourages them to leap and 'attack' their prey. This can provide entertainment for your cats if you need to leave them home alone for a short period of time – and keeps them out of mischief, too.
Customer reviews
We're sorry but there are no reviews of this product in English.