Skip to content
Skip to navigation menu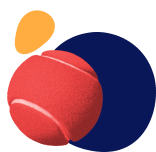 Search for food, toys, supplements, etc.
We've got everything you need for a healthy, enthusiastic cat or dog!
Keeping Your Pet's Coat Healthy
Is your pet having a bad hair day? Check out our top tips for keeping their skin and coat healthy (and looking gorgeous).
You are what you eat
Maintaining a shiny, healthy coat starts from the inside. Make sure your furry friend has constant access to water, and look our for pet foods containing the essential fatty acids (EFAs) omega-3 and omega-6. Royal Canin have a range of skin support foods for dogs and cats, and Hills is also a trusted brand that produces high quality food with added EFAs for dogs and cats.
Add a supplement
If your pet isn't getting EFAs from their food, then you might want to consider adding them in the form of a supplement. These come in tablet or capsule (e.g. Viacutan capsules ), liquid (e.g. Viacutan Pump) and spot-on forms, so you'll be sure to find one which suits your pet's needs.
Bath time
The shampoo you use can also affect the way your pet's coat looks and feels. Choose your product exactly as you would for your own hair, for instance a moisturising shampoo if your dog's coat is dry and scruffy. Always use a specialist animal shampoo, as products designed for humans are designed for the PH of human skin, so won't do your dog any favours.
If your dog suffers from a skin condition, it is best to take her to your vet, as they will be able to advise you on the best shampoo for her needs. There are a wide range available, such as Allermyl for dogs with skin irritations, or Seleen and Sebocalm for dogs with a scaly, greasy coat. Your vet may even recommend a prescription-only shampoo, if they feel it's necessary.
For general use on a dog with no known skin complaints we recommend a mild canine shampoo, such as Coatex Aloe & Oatmeal shampoo or Episoothe shampoo. For puppies a specially formulated puppy shampoo like Animology Puppy Love shampoo is a good choice.
The Pet Head range is a fun, comprehensive range of grooming sprays and shampoos that will keep your dog smelling wonderful.
Controlling Shedding
Living in a temperate part of the world, our pets will often shed their coat when the seasons change. The good news is, there are ways to ease the impact of this shedding on your sofa cushions:
Groom your pet regularly, particularly during peak shedding time, with a shedding comb such as Furminator. This fantastic tool will remove a great deal of the loose hair from the undercoat, and then you can finish off by smoothing the topcoat with a slicker brush.

Sticky tape rollers are handy for furniture, but won't tackle hair embedded in carpets. Our top tip for this is: put on a pair of old rubber gloves (the washing up kind) and rub the carpet in circular motions – this should collect the hair into a ball which can then be easily removed.
As for your pet, if you notice any new problems with your pet's skin or coat, discuss these with your vet, before making changes to your pet's diet or environment.