Skip to content
Skip to navigation menu
Kagesan Sand Sheets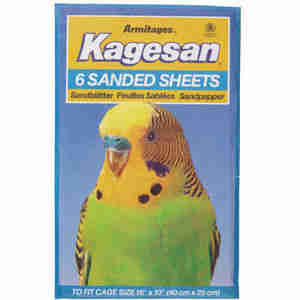 Kagesan Sand Sheets provide a handy way to keep your bird's cage clean and mostly importantly, hygienic.

With Kagesan Sand Sheets cleaning your bird's cage becomes as simple as lifting out the dirty sheet and floor litter, wiping the bottom tray and putting in a fresh new sheet.

The sanded surface also helps to keep your bird's claws and beak naturally short, so you don't need to struggle when it comes to clipping time.

The sheets are designed to fit the standard base sizes of square or oblong cages. They can be trimmed to fit if necessary. Ideally change the sheet twice a week